Seaview Mansion for sale/rent
Seaview Mansion for sale/rent
Bang Saphan, Prachuap Khiri Khan
Price:
฿ 68,000,000
฿ 85,000,000
Rental:
฿ 68,000 /month
฿ 80,000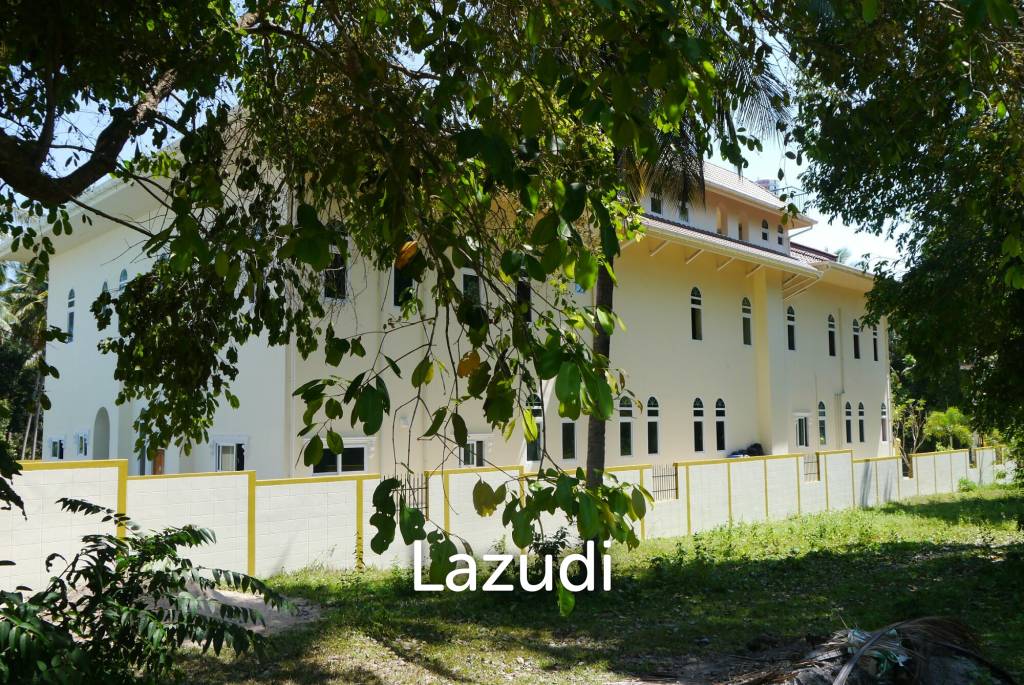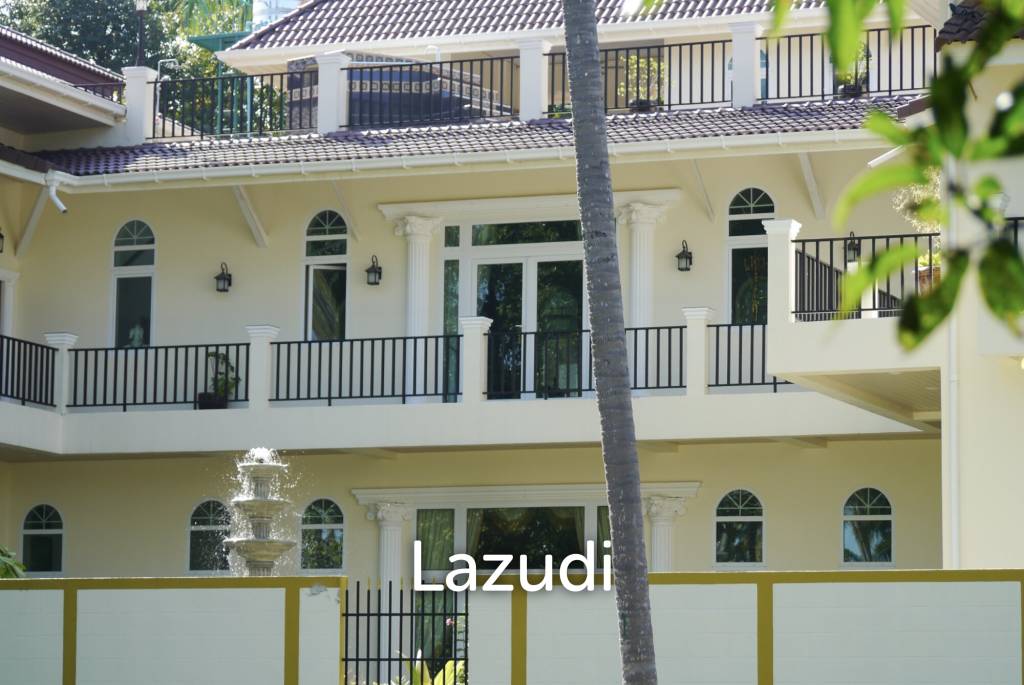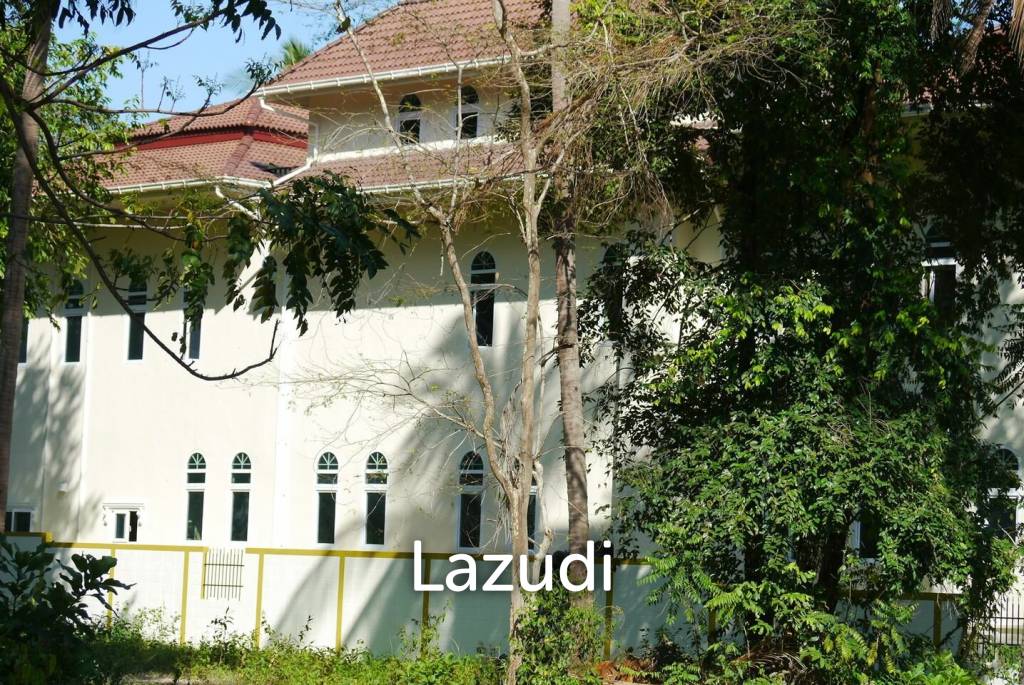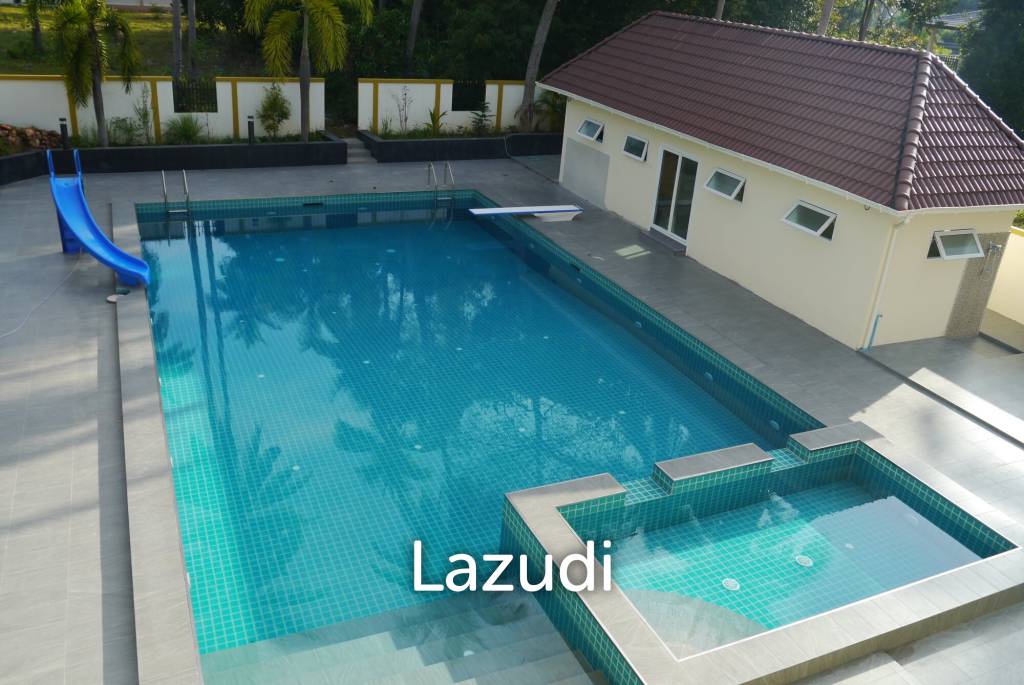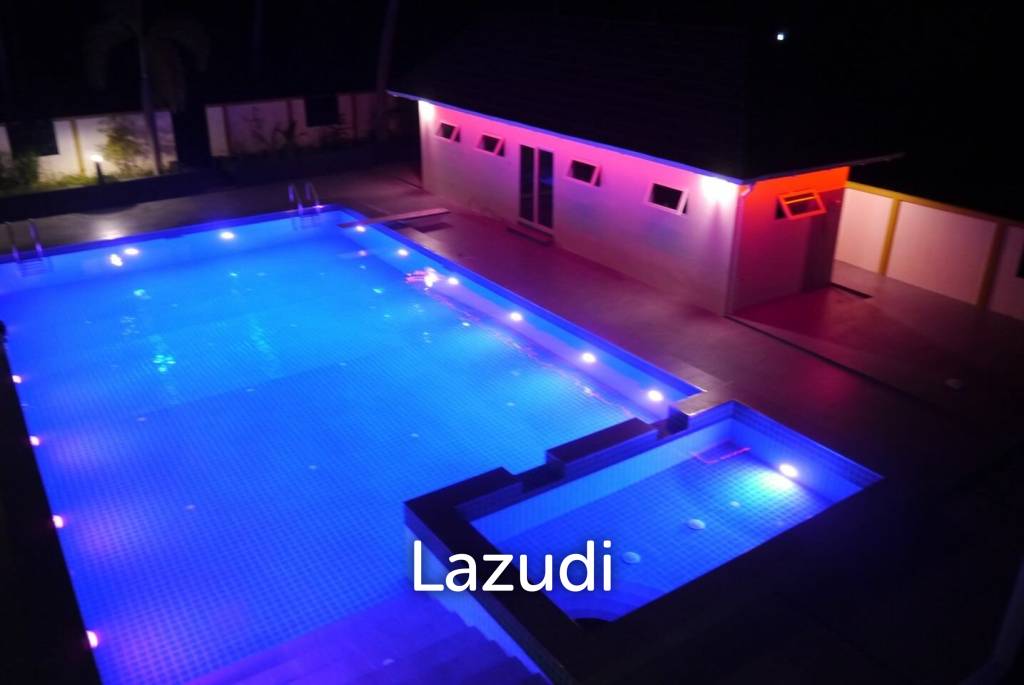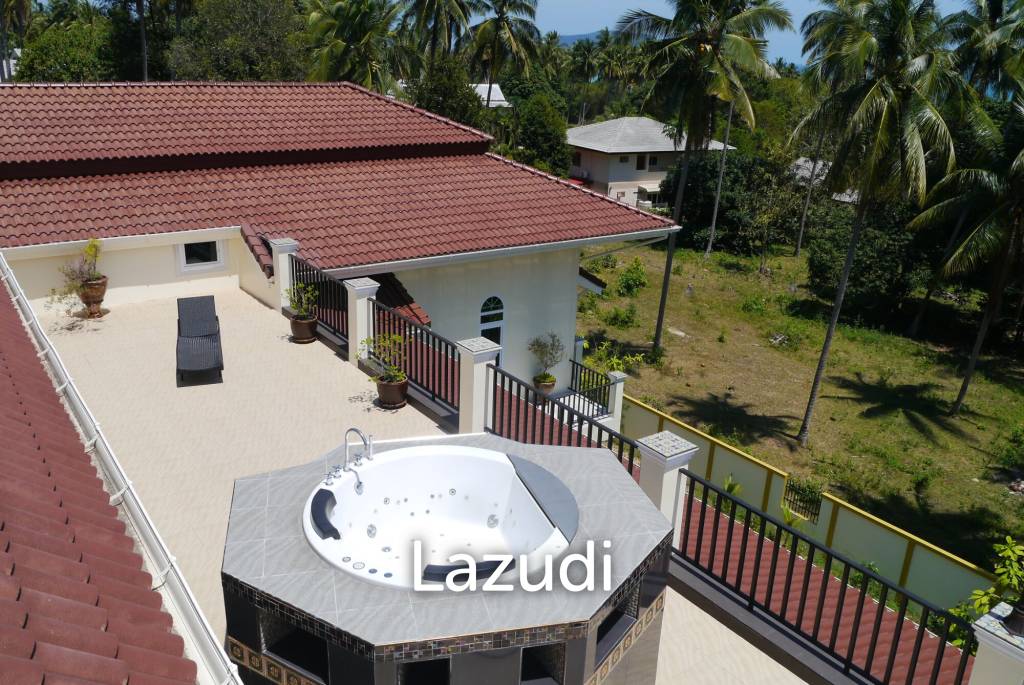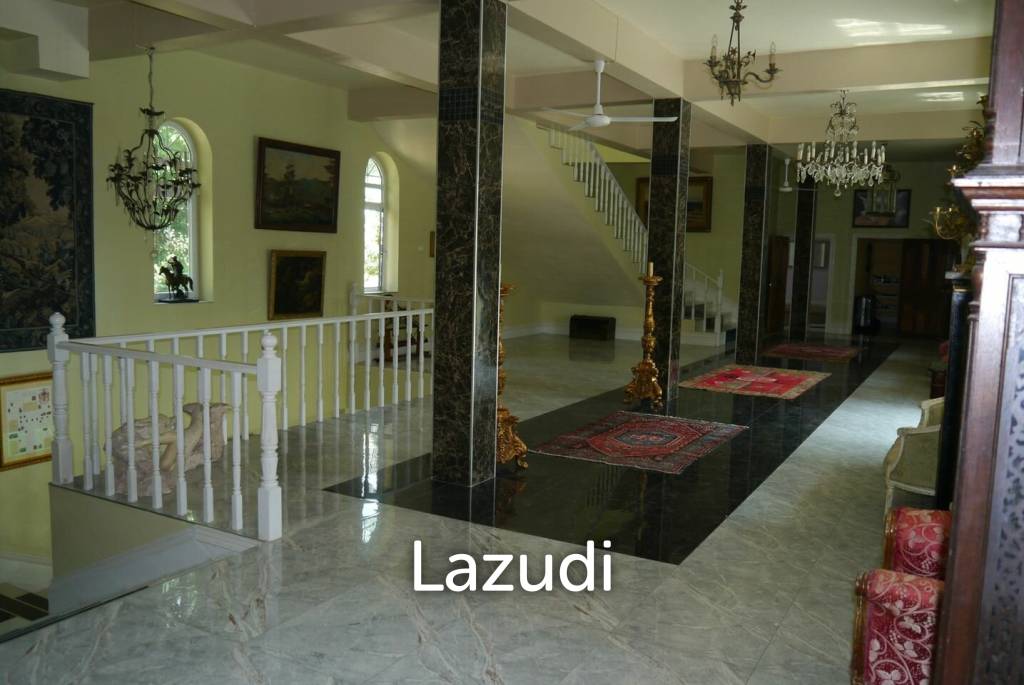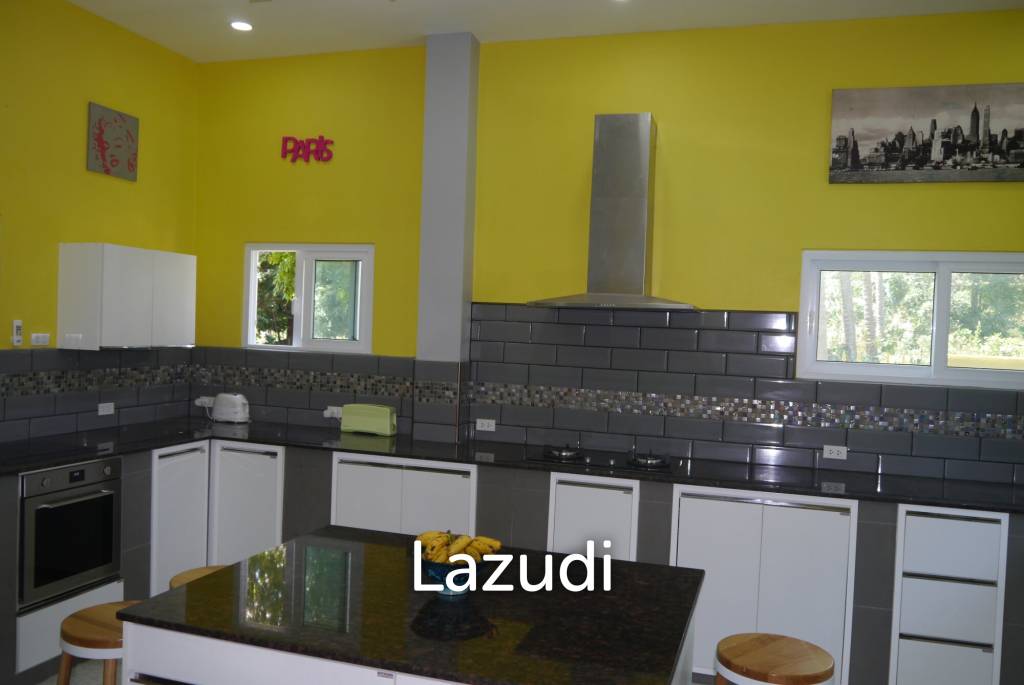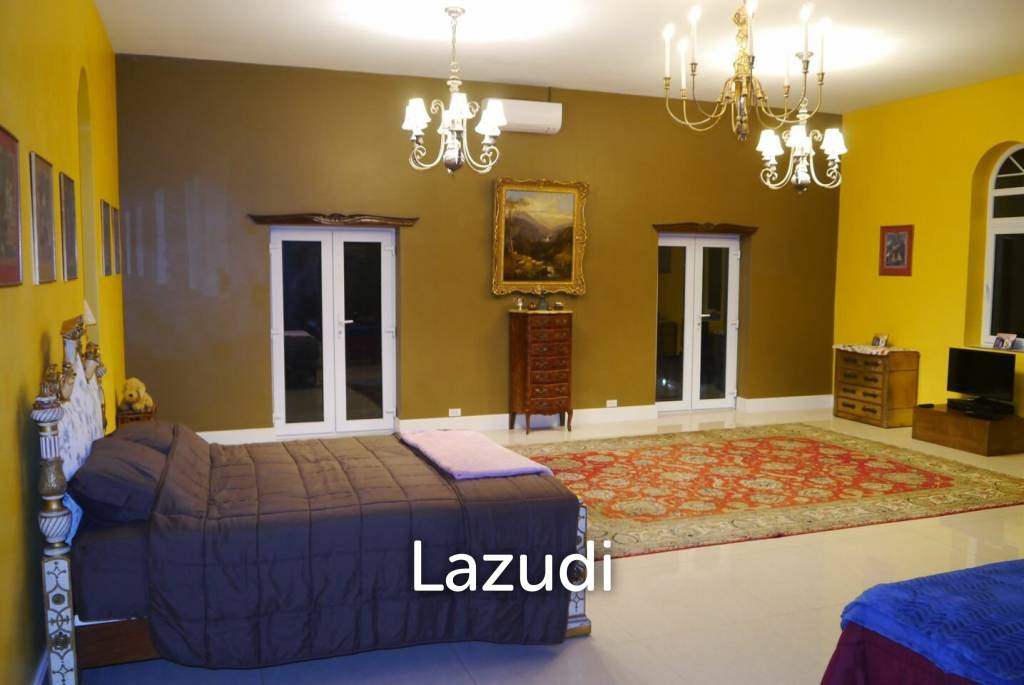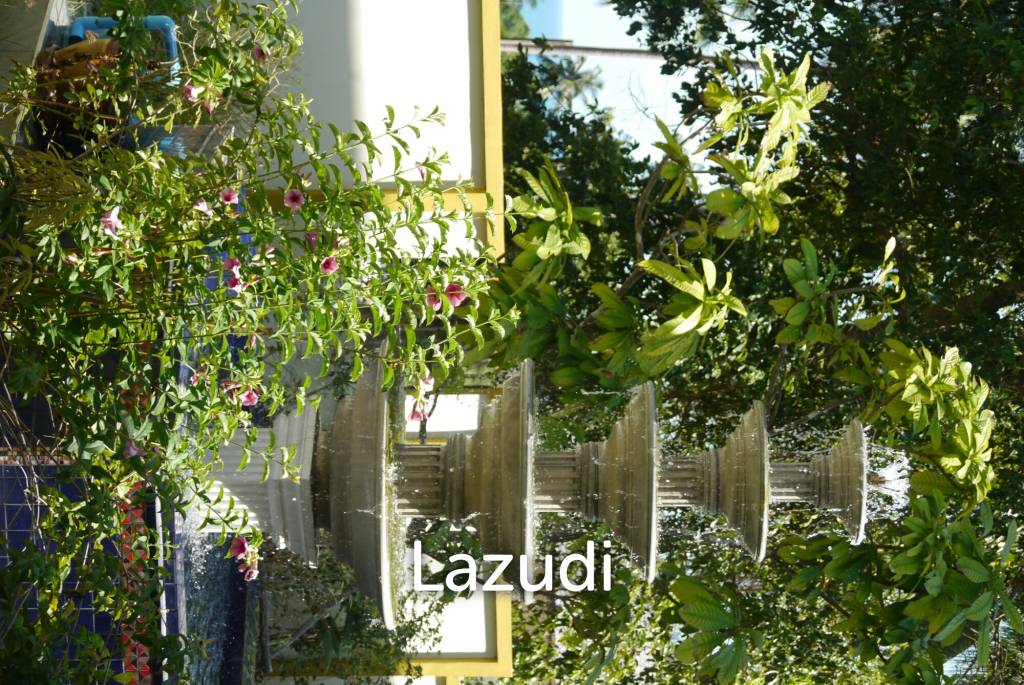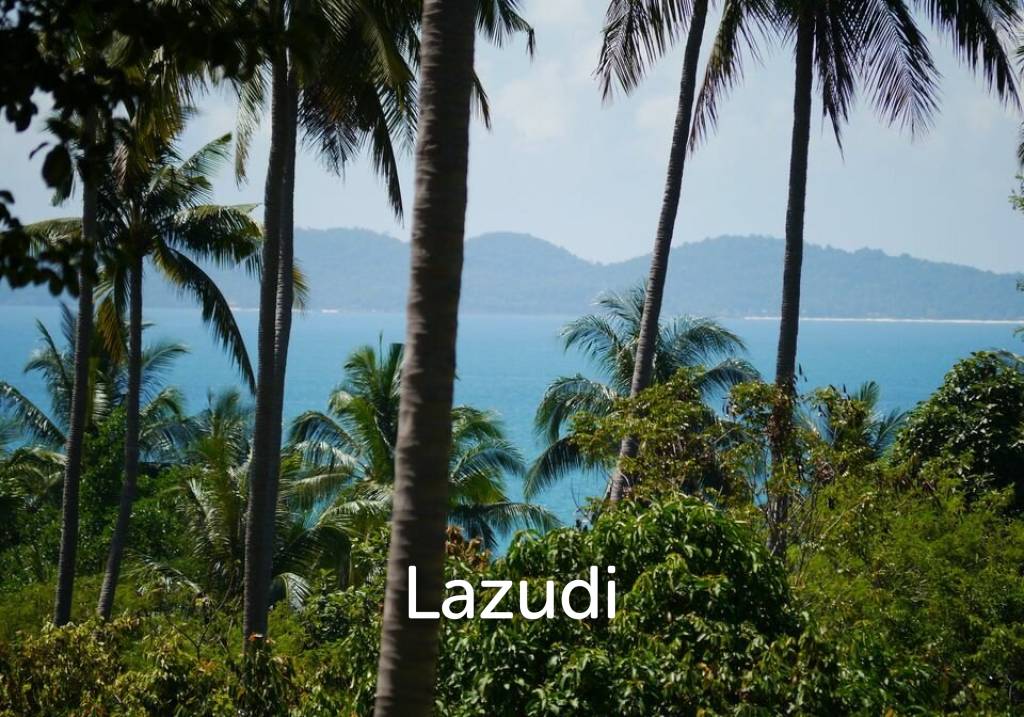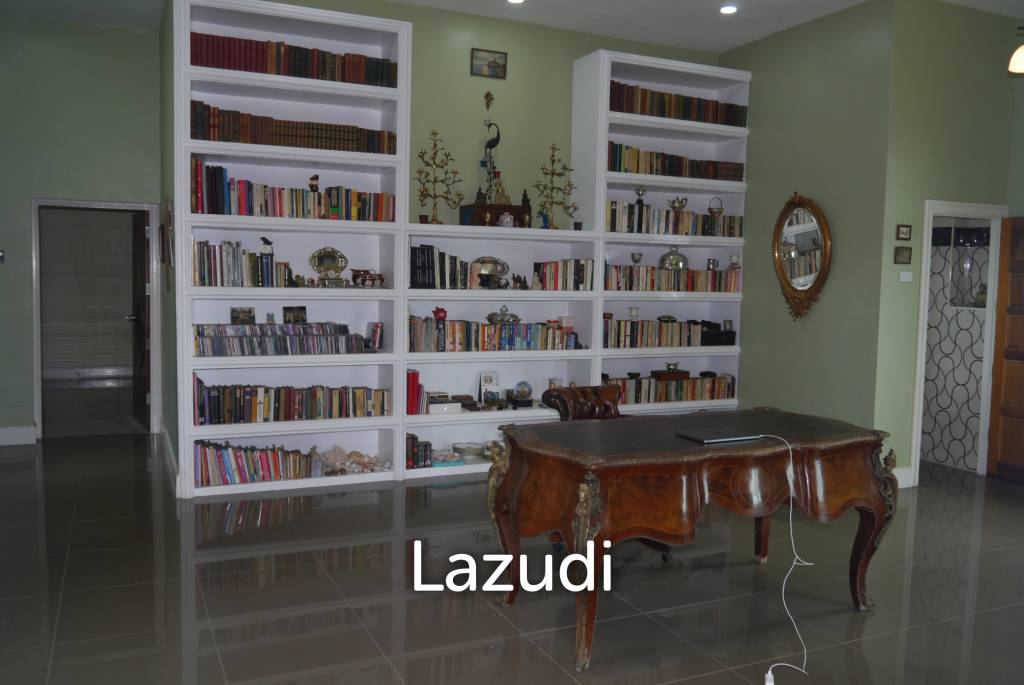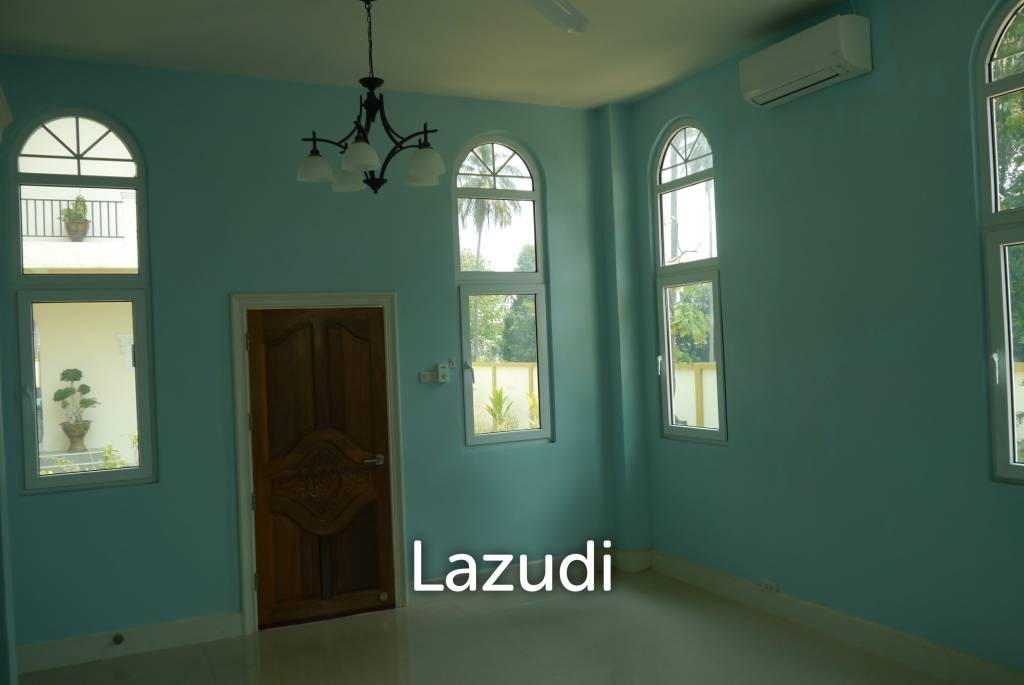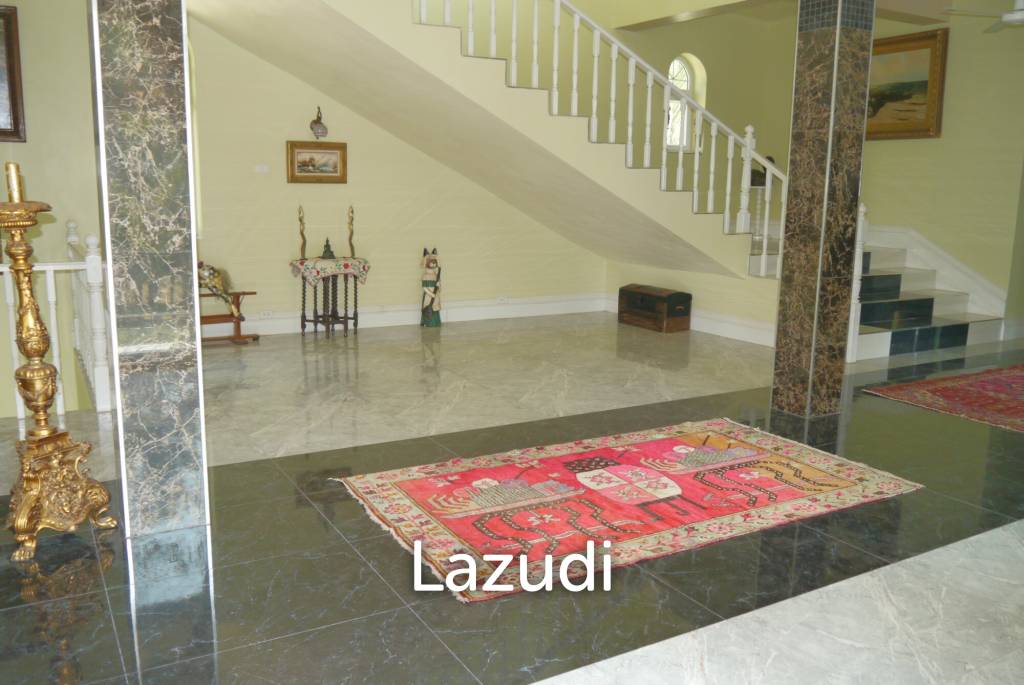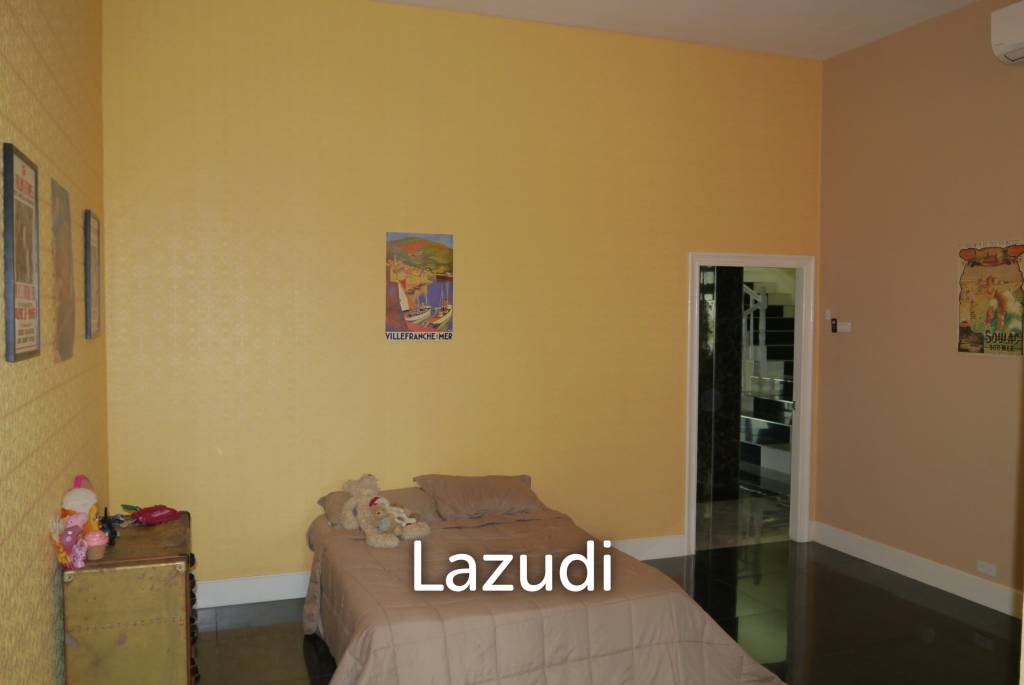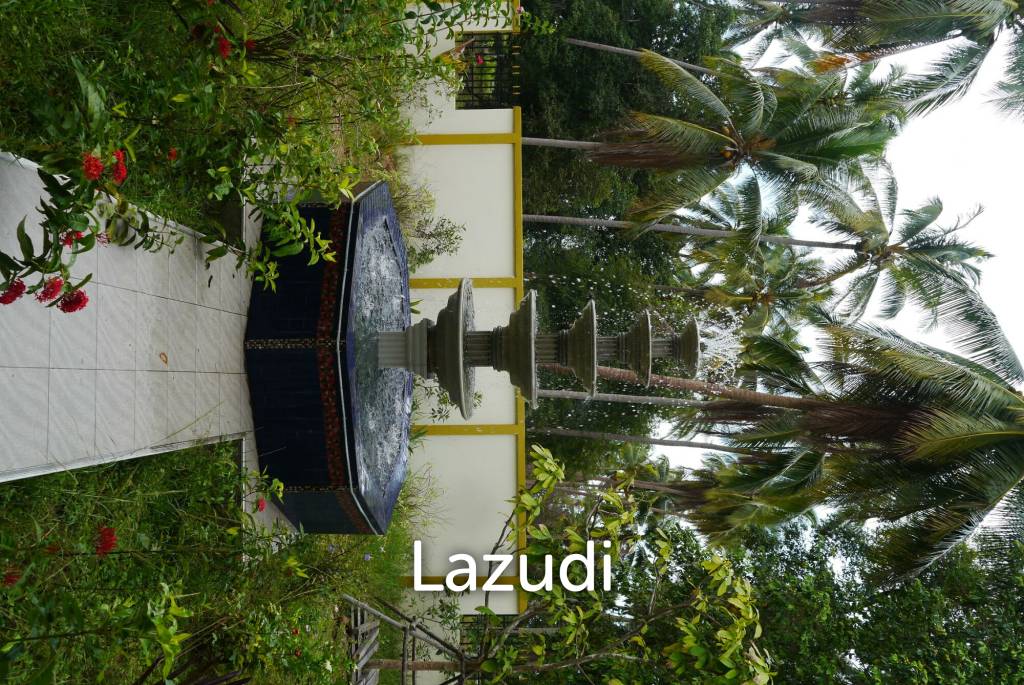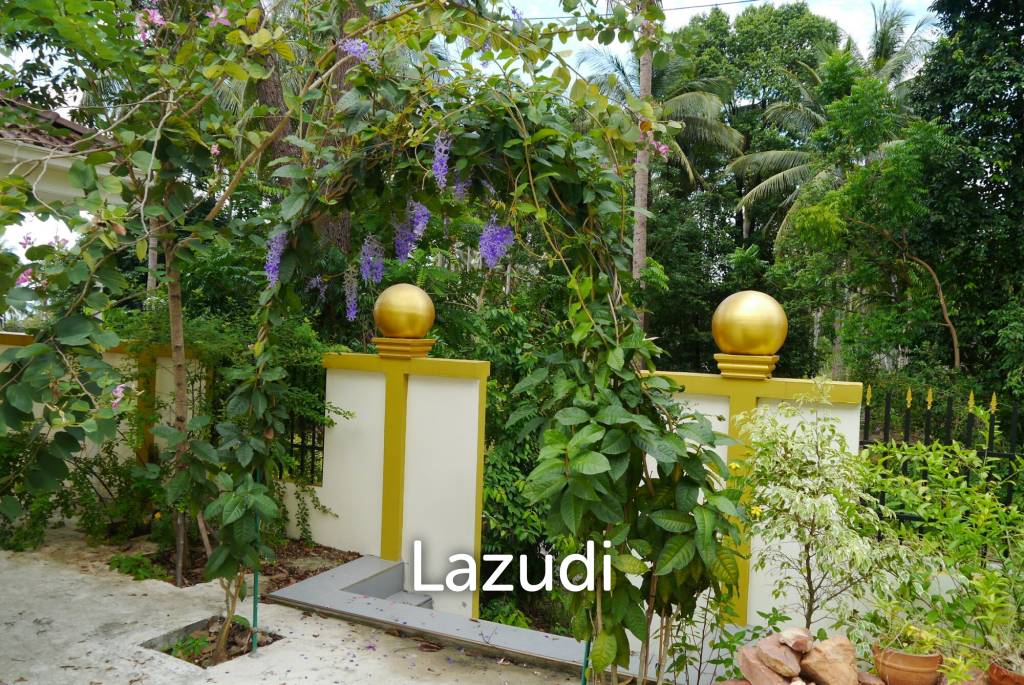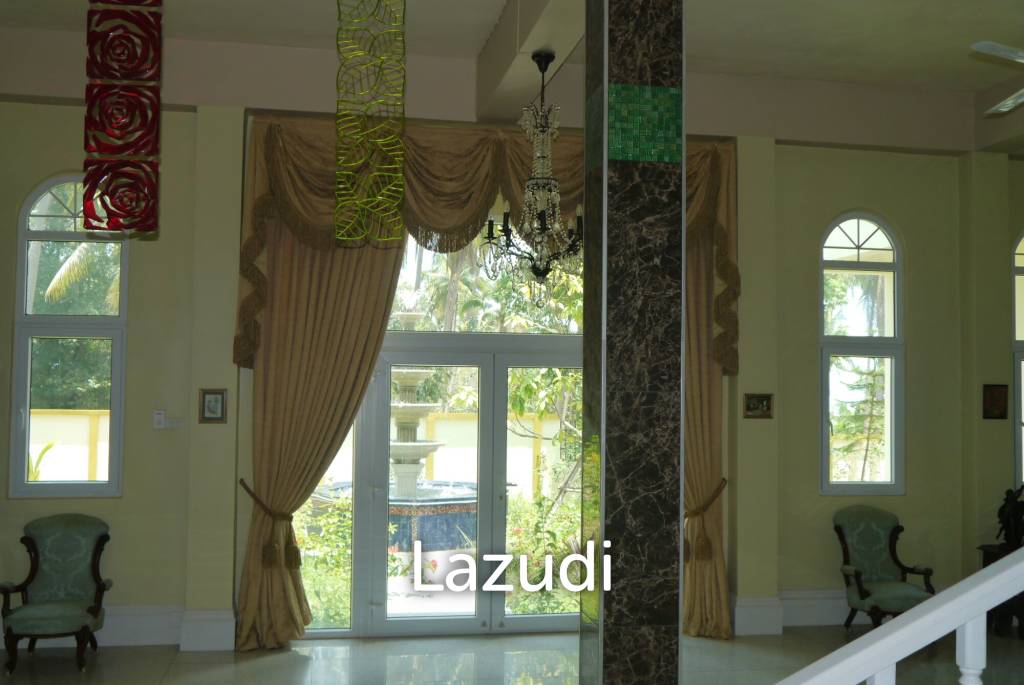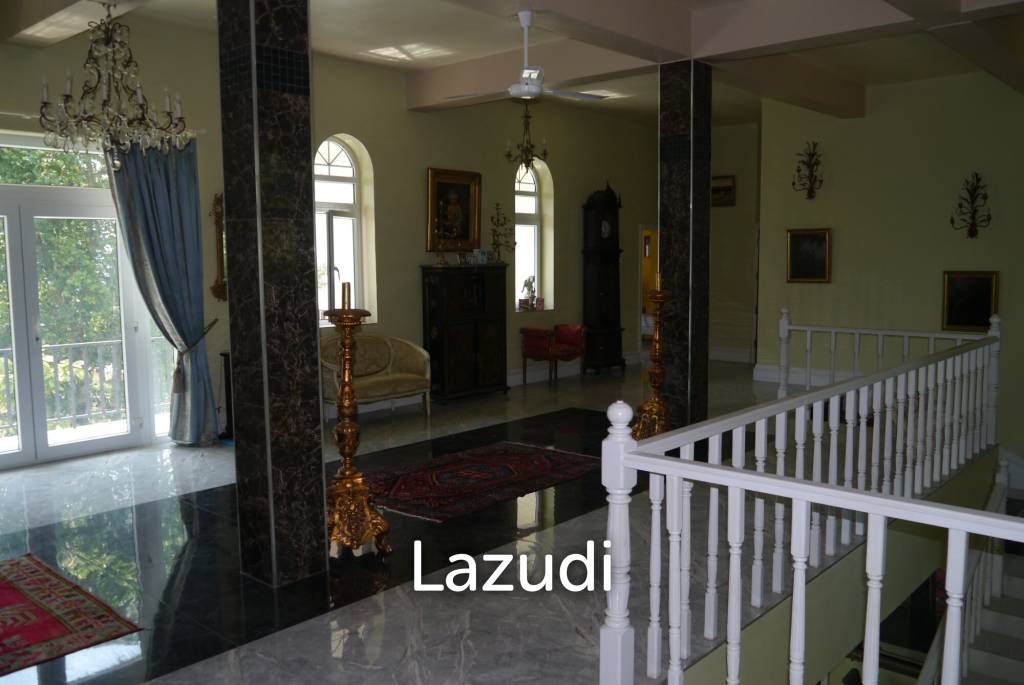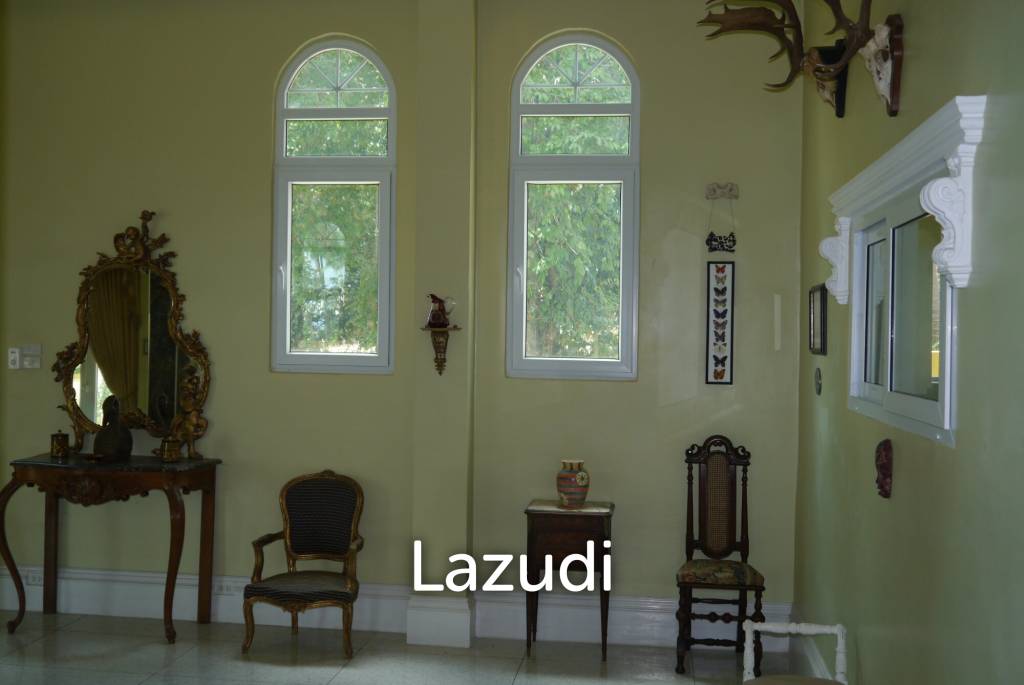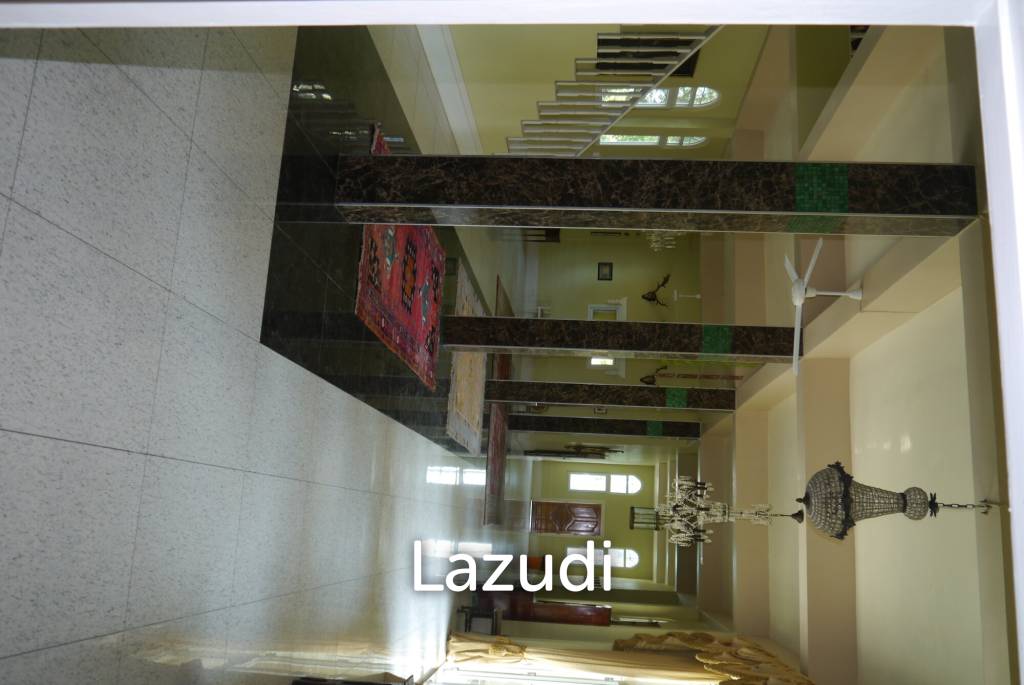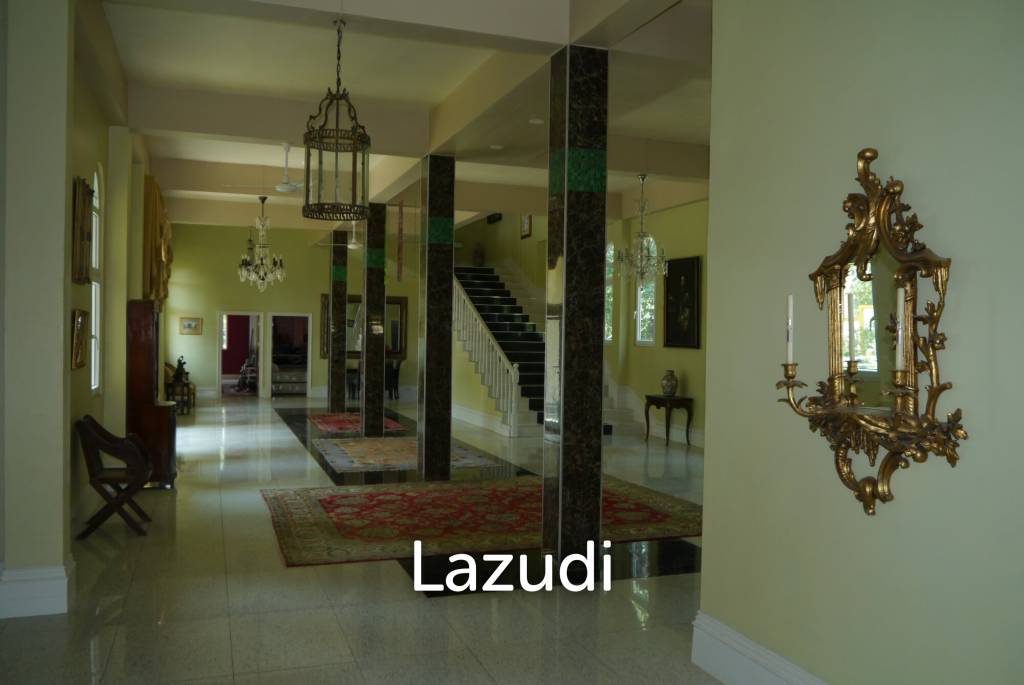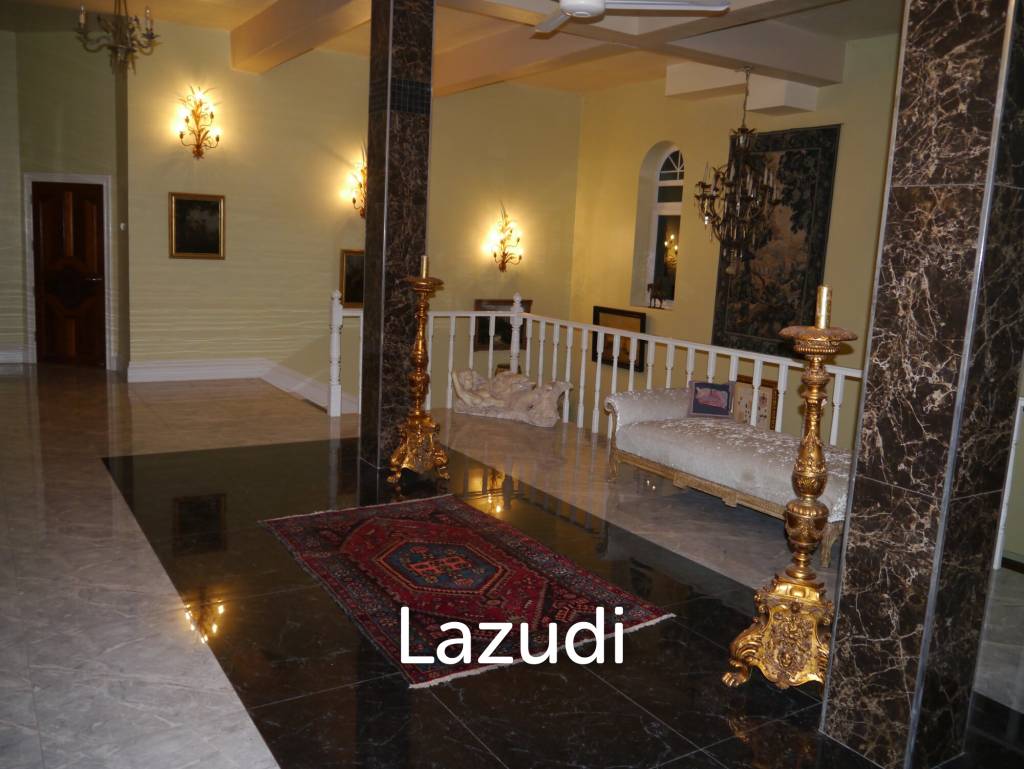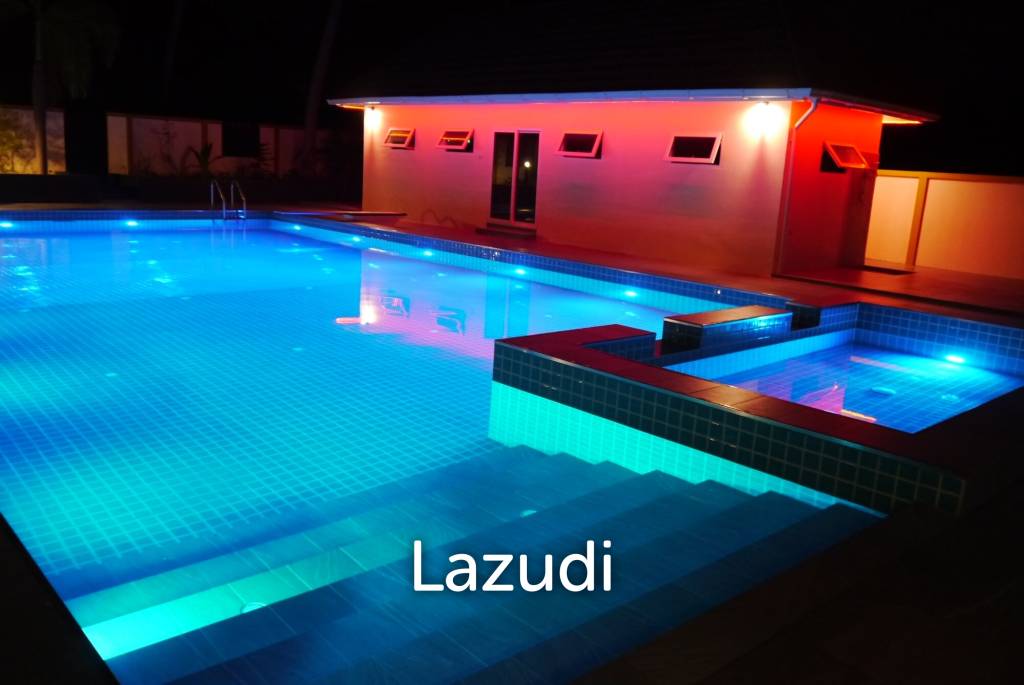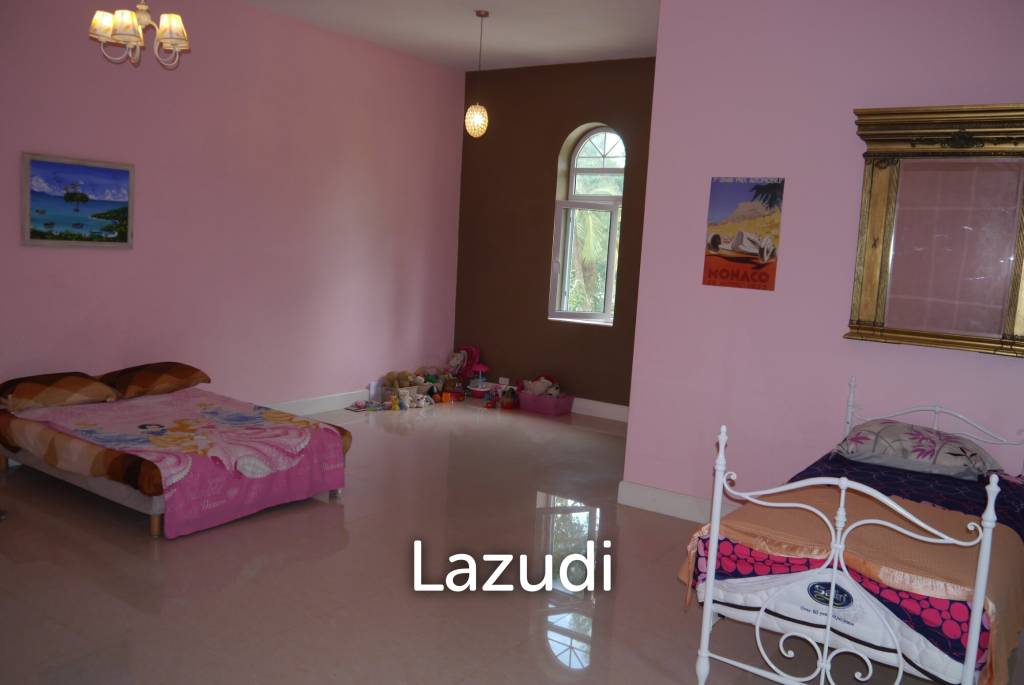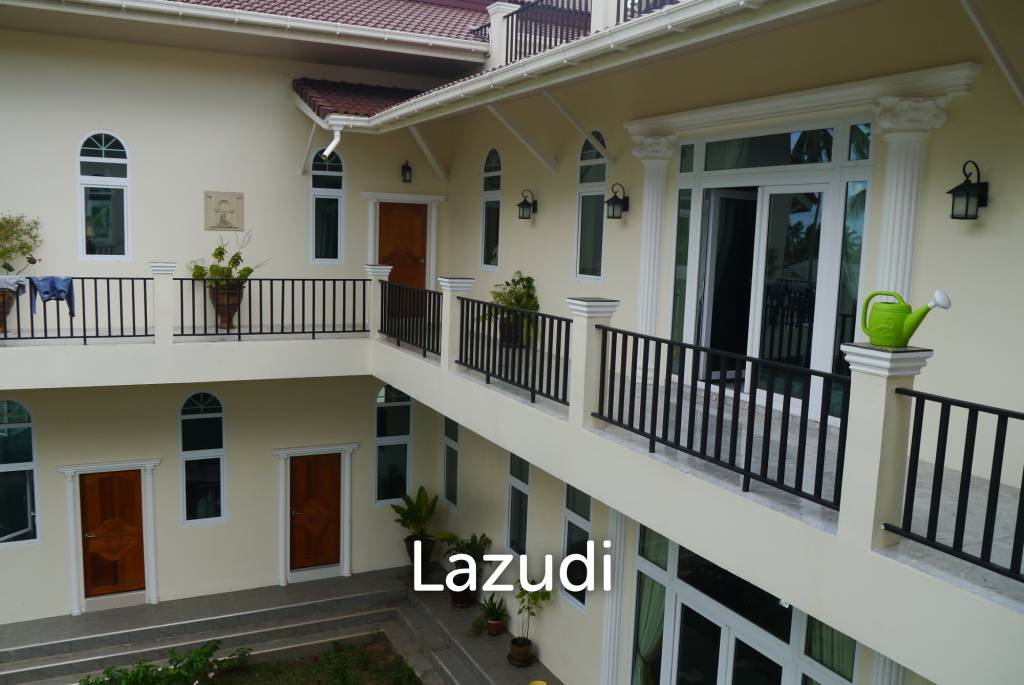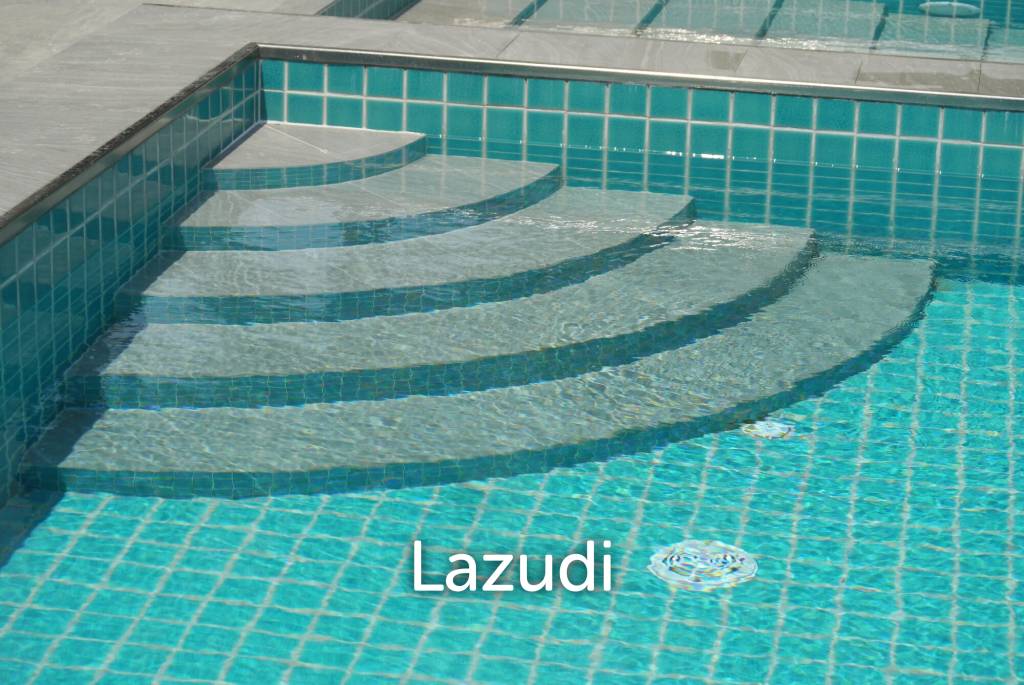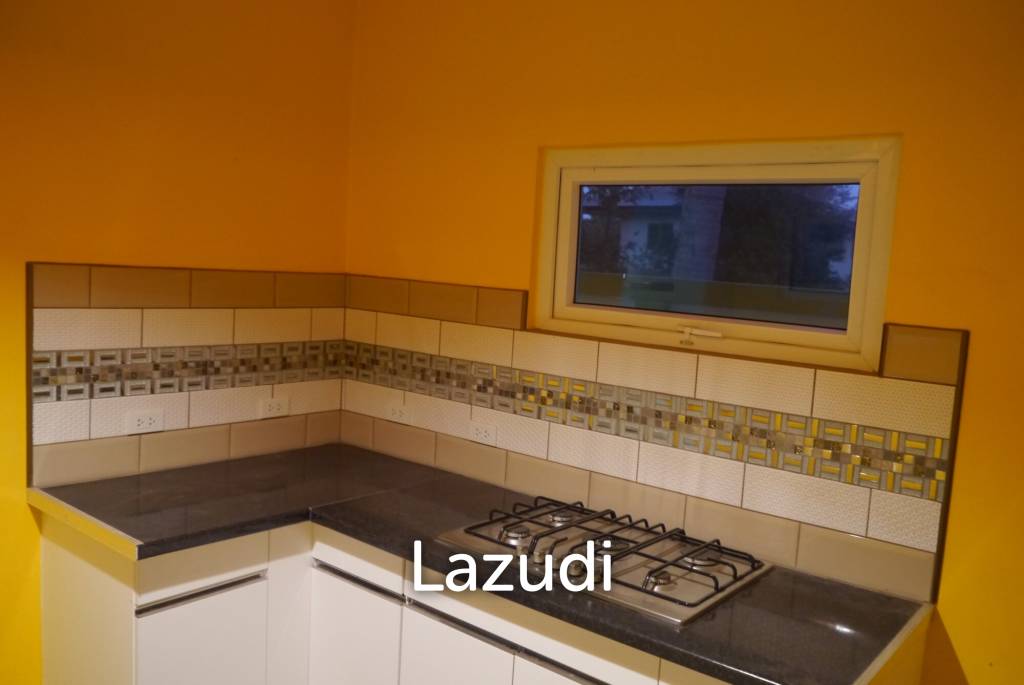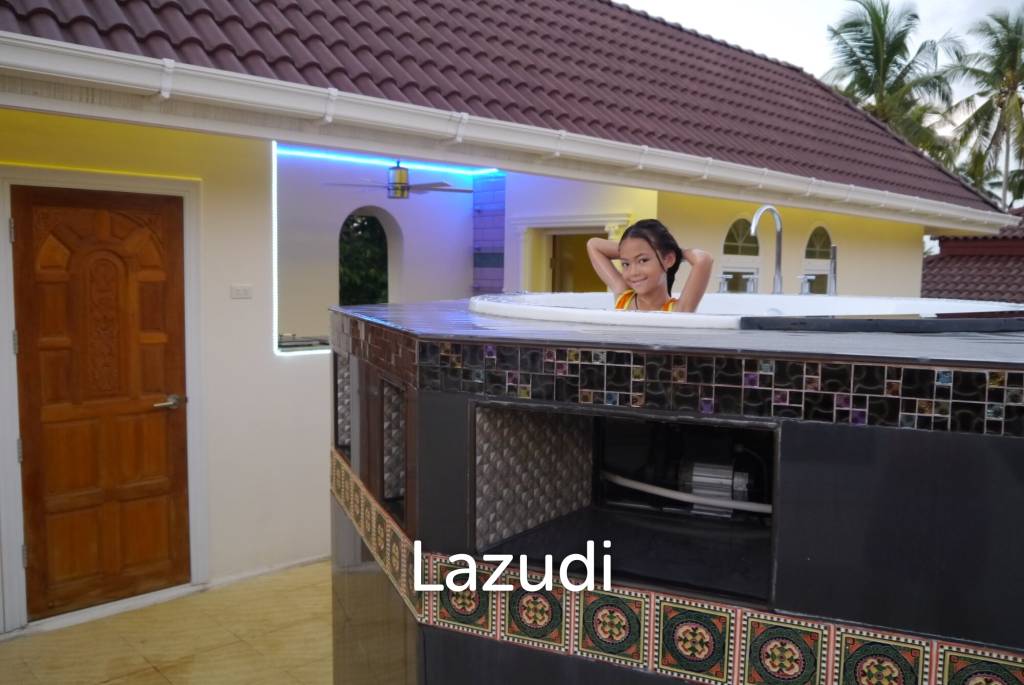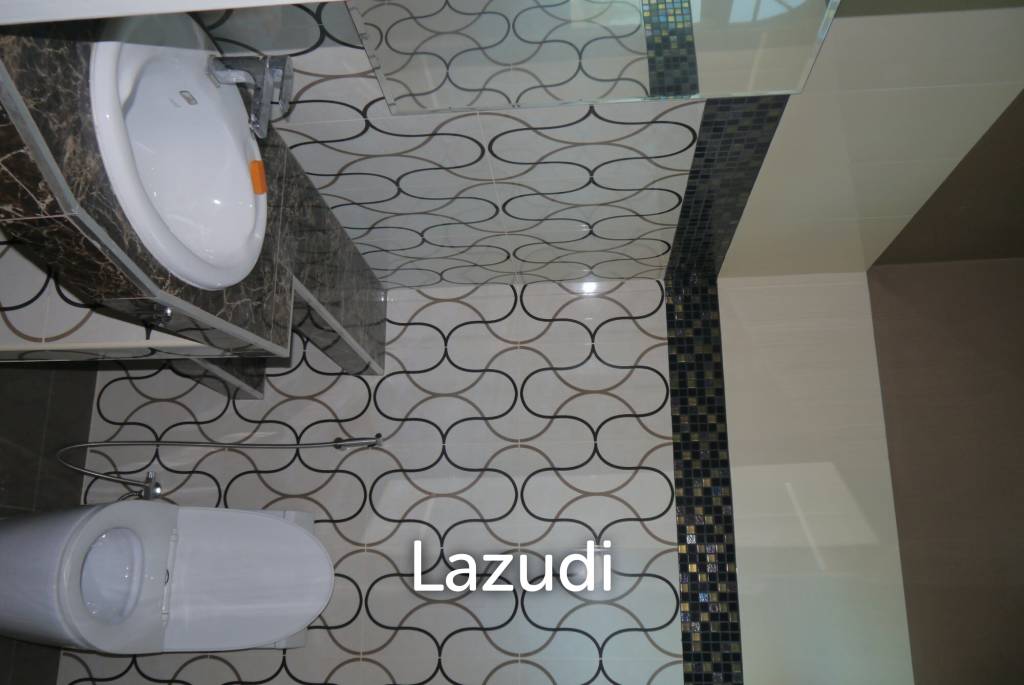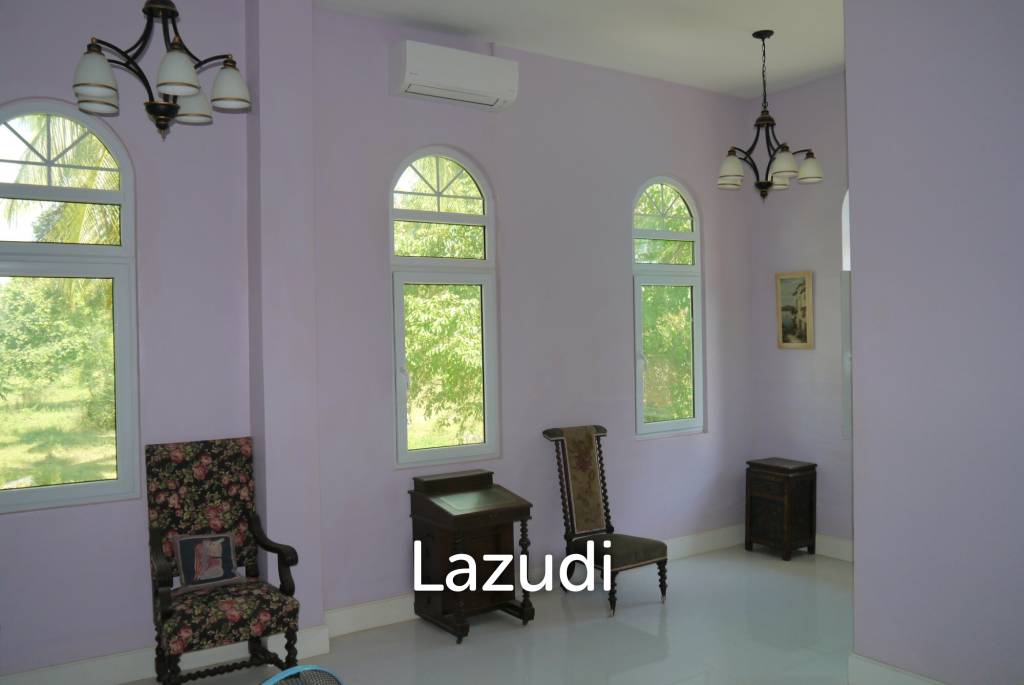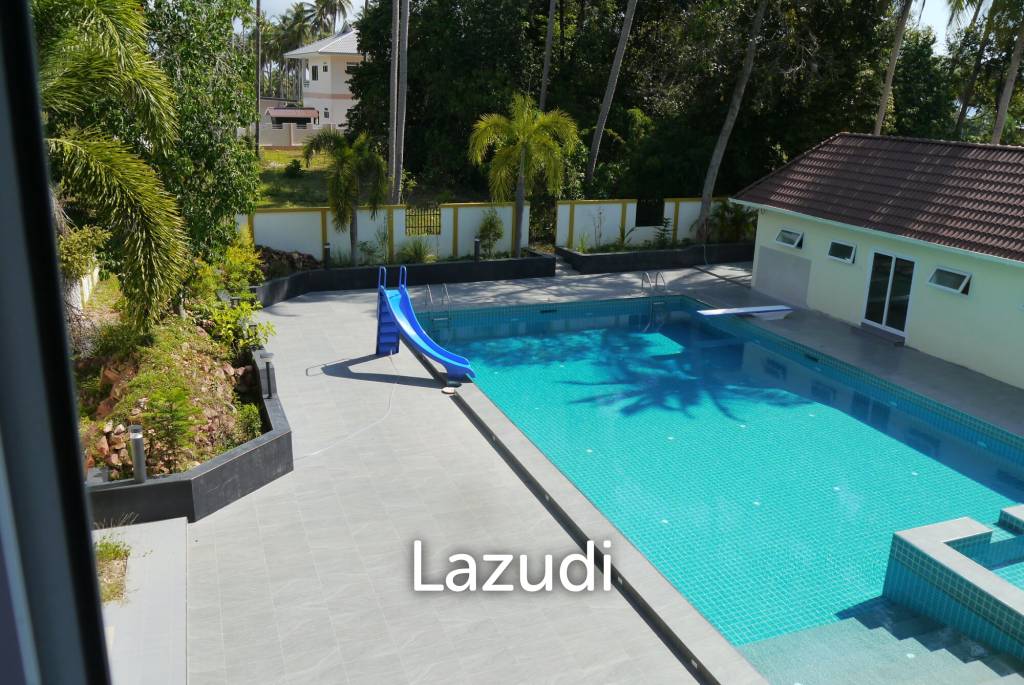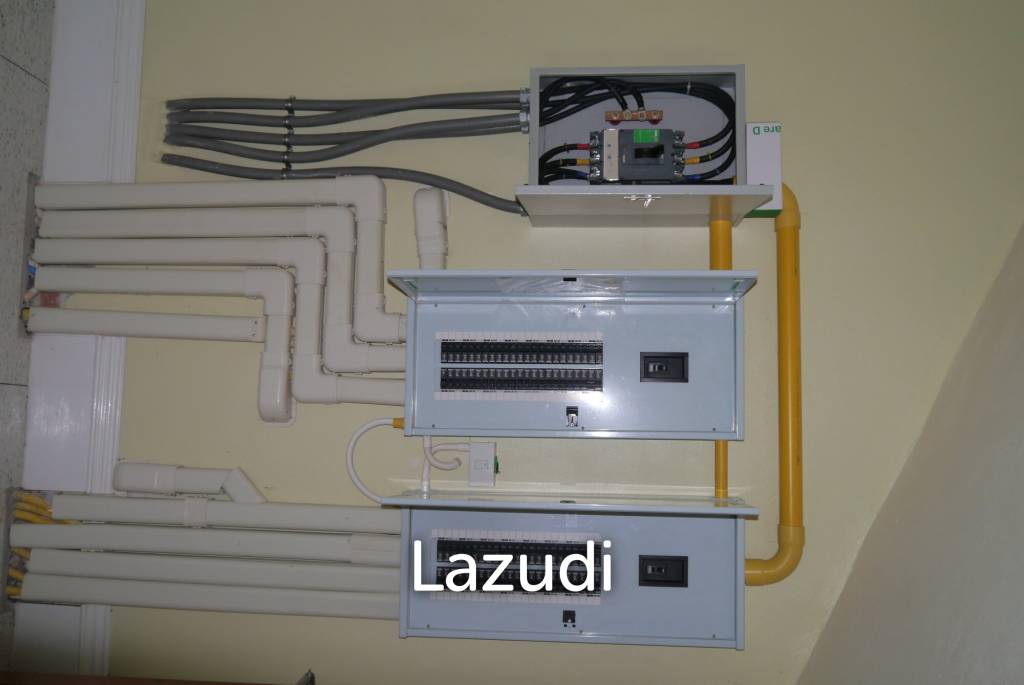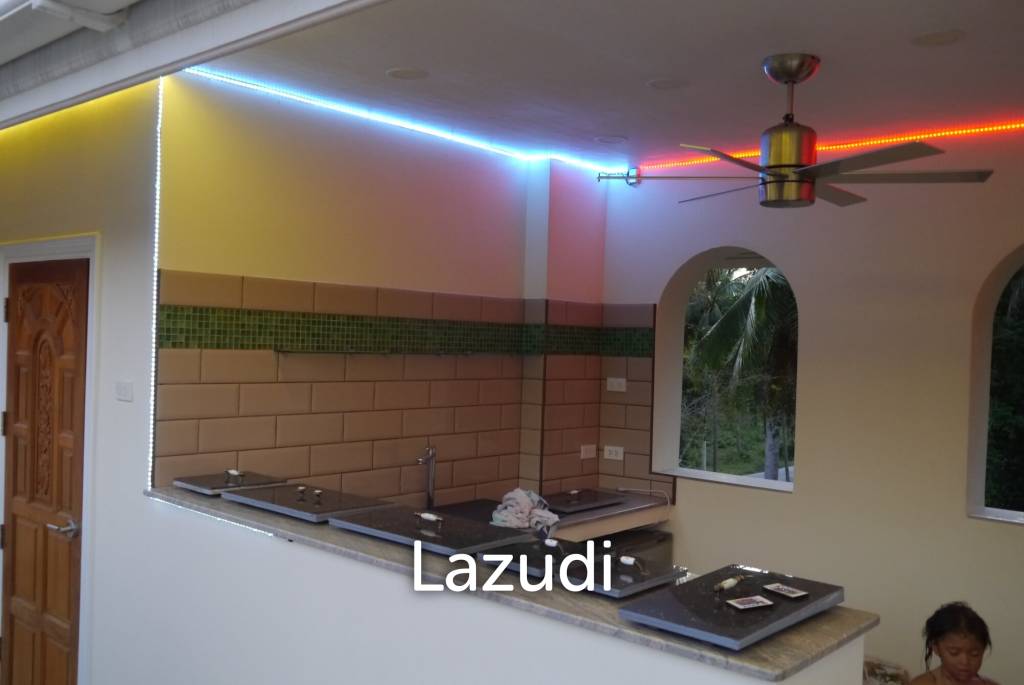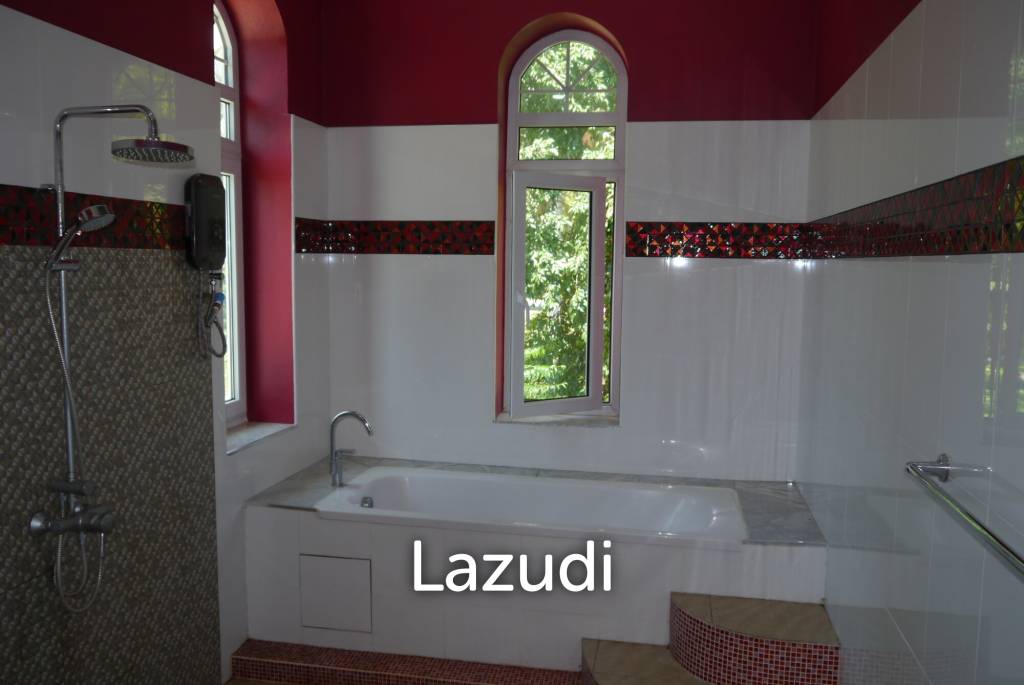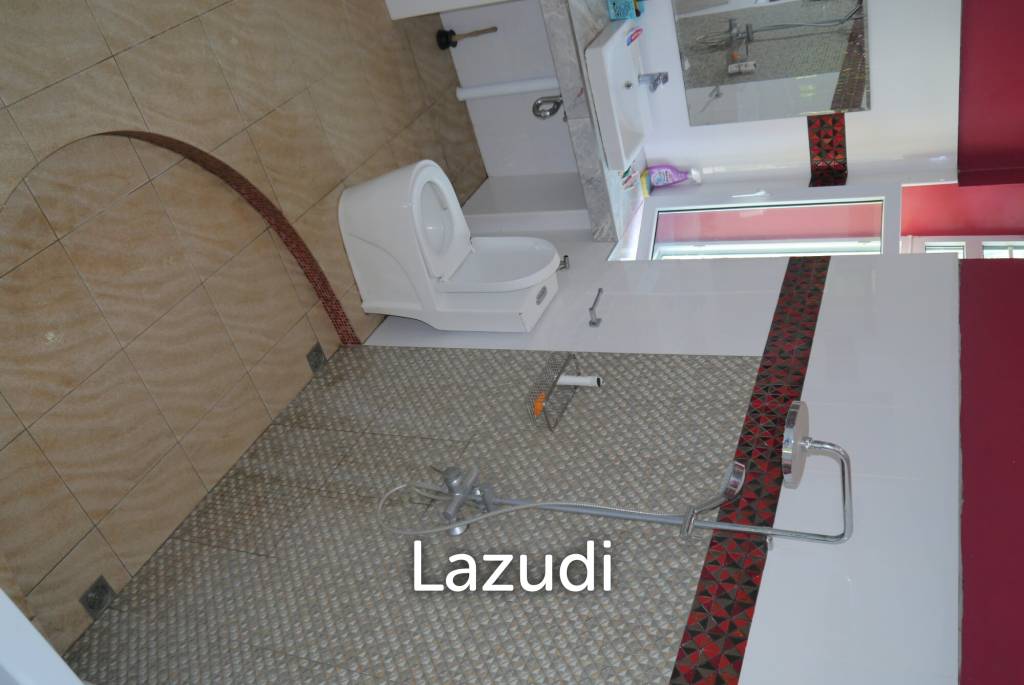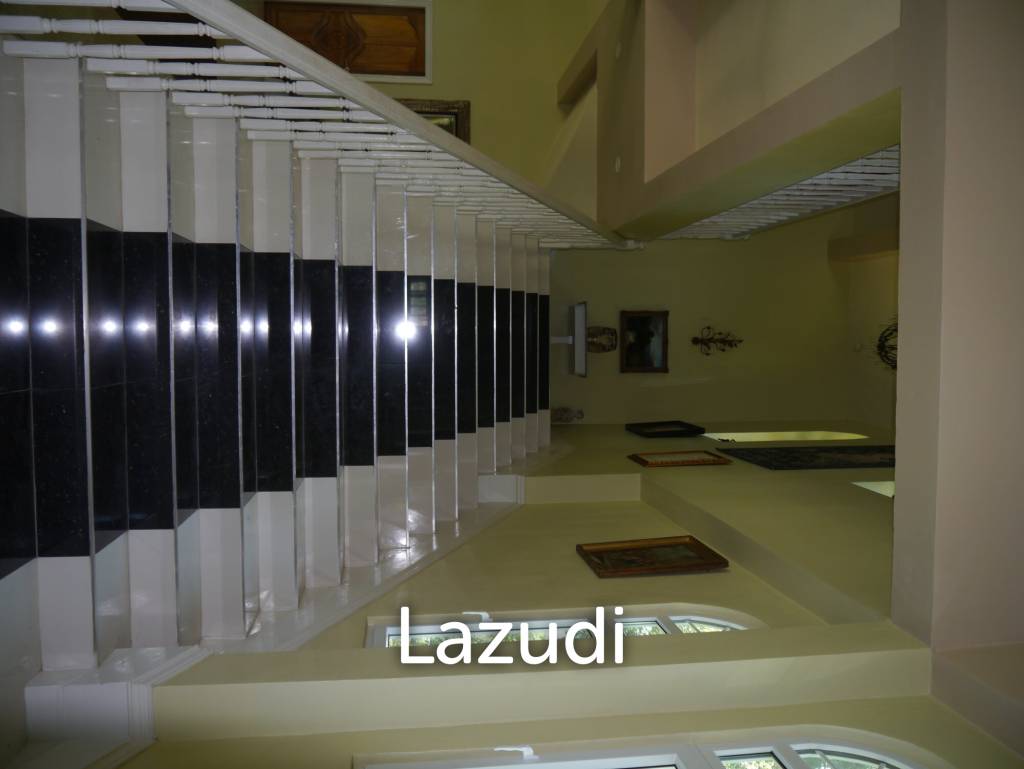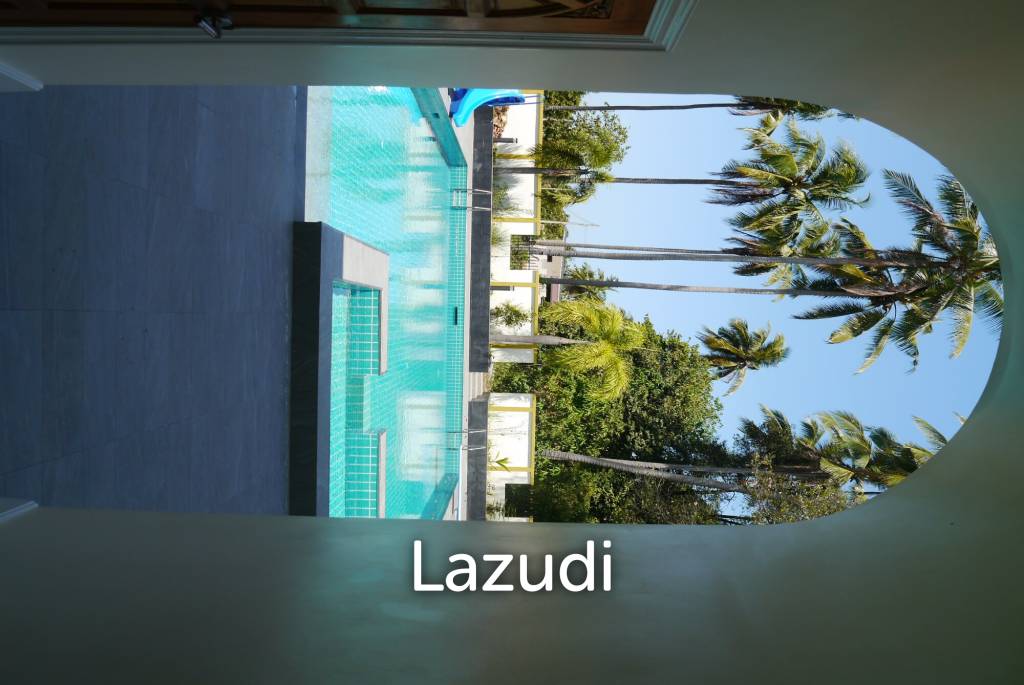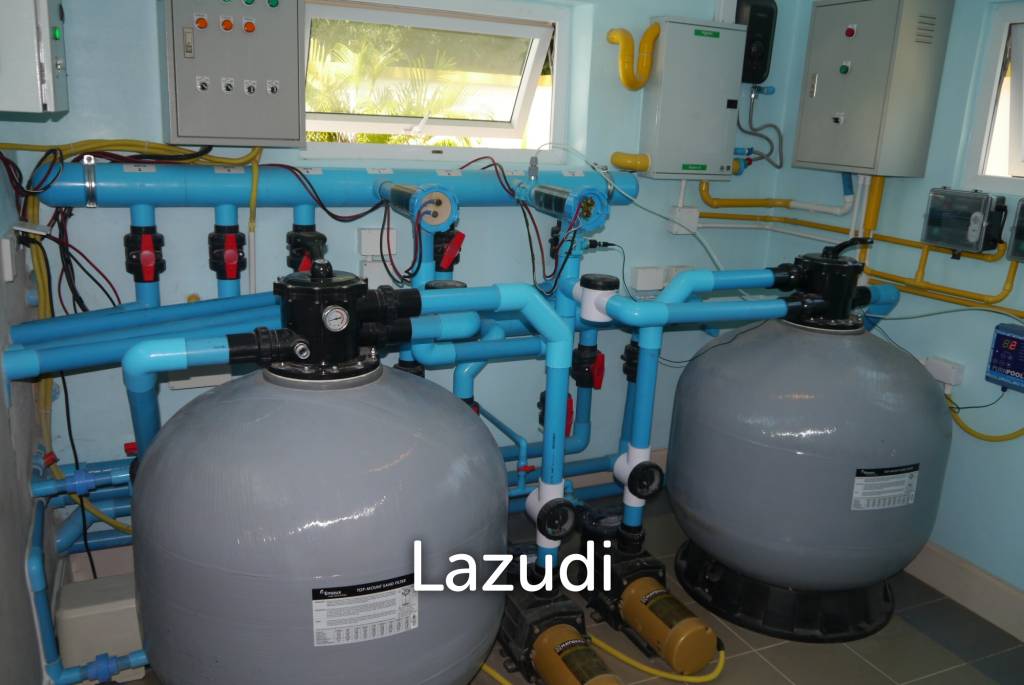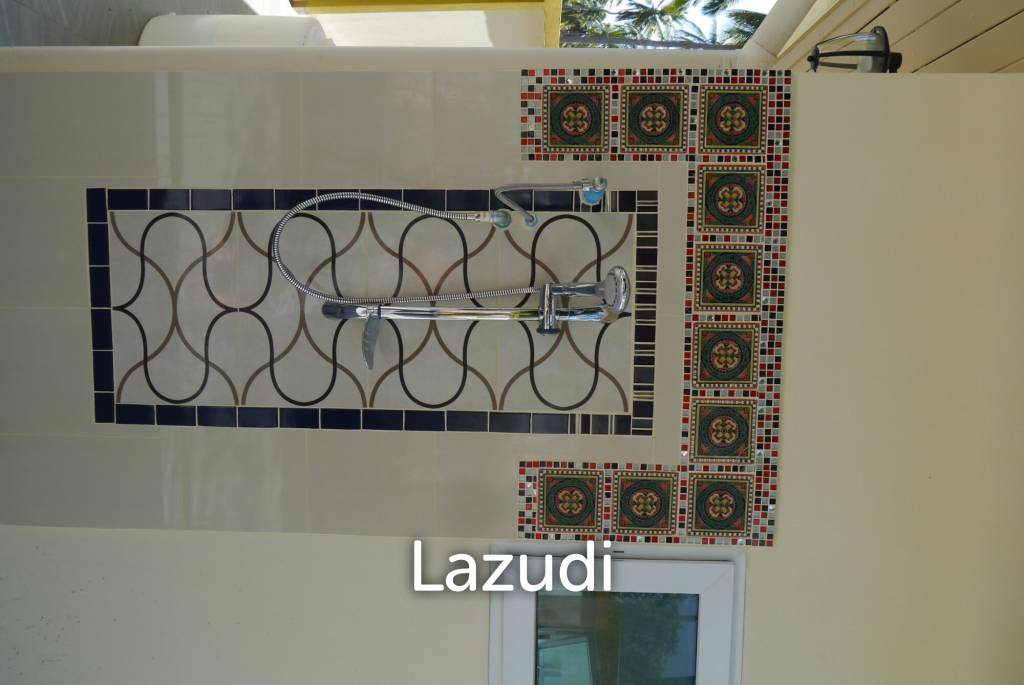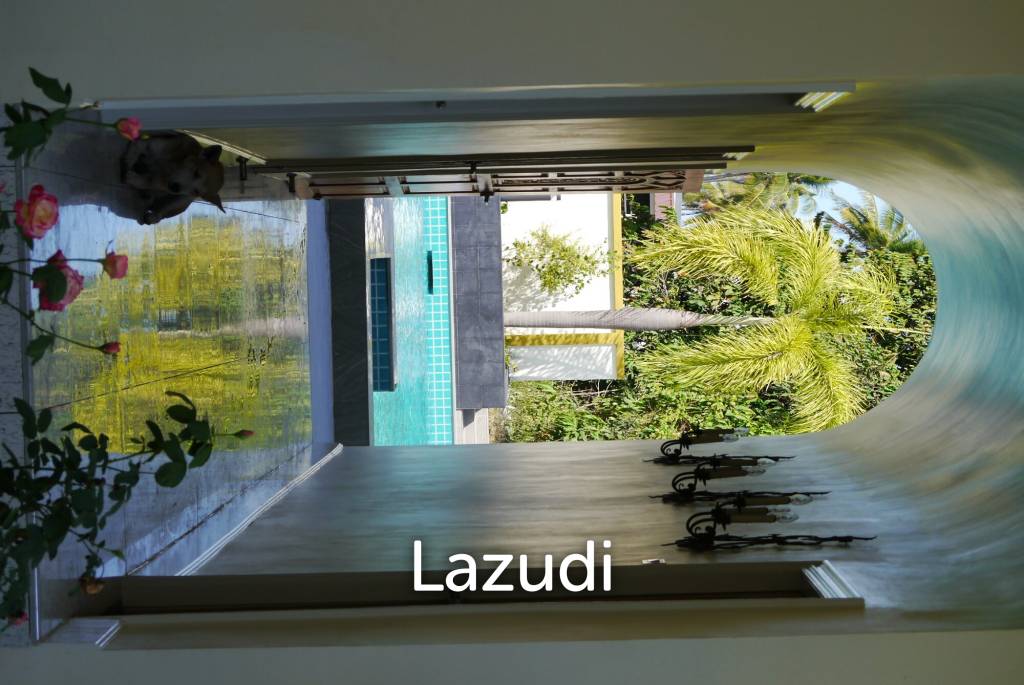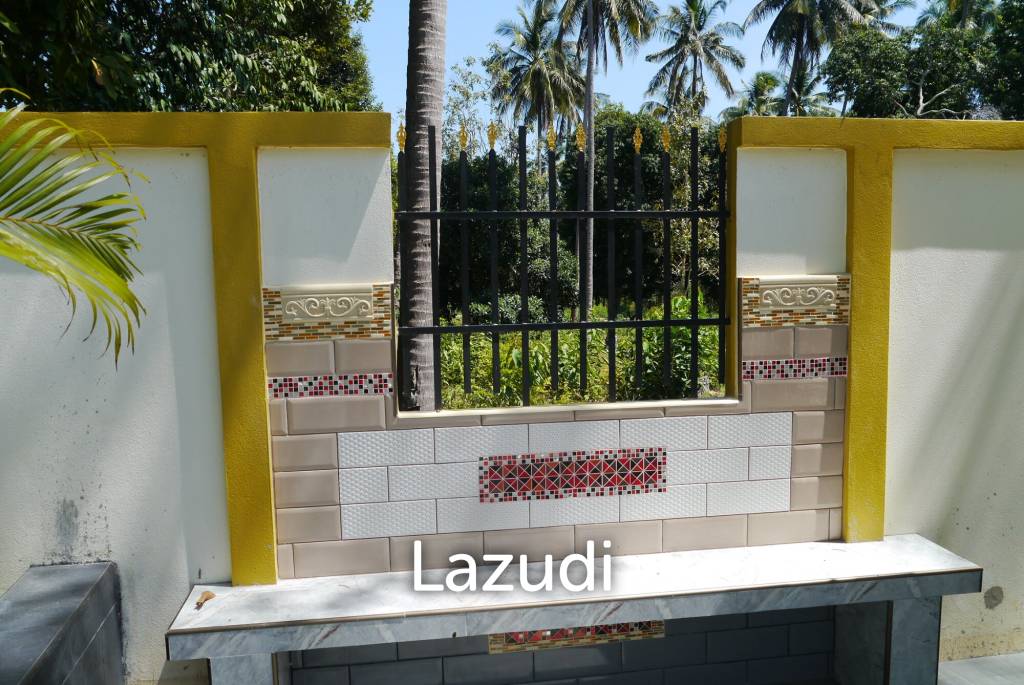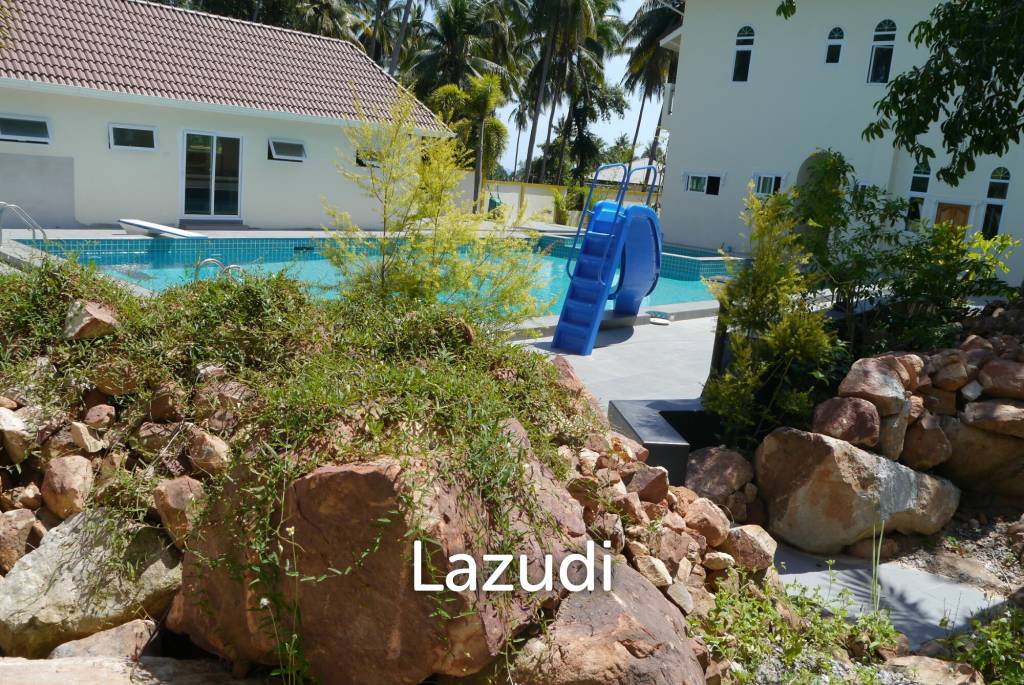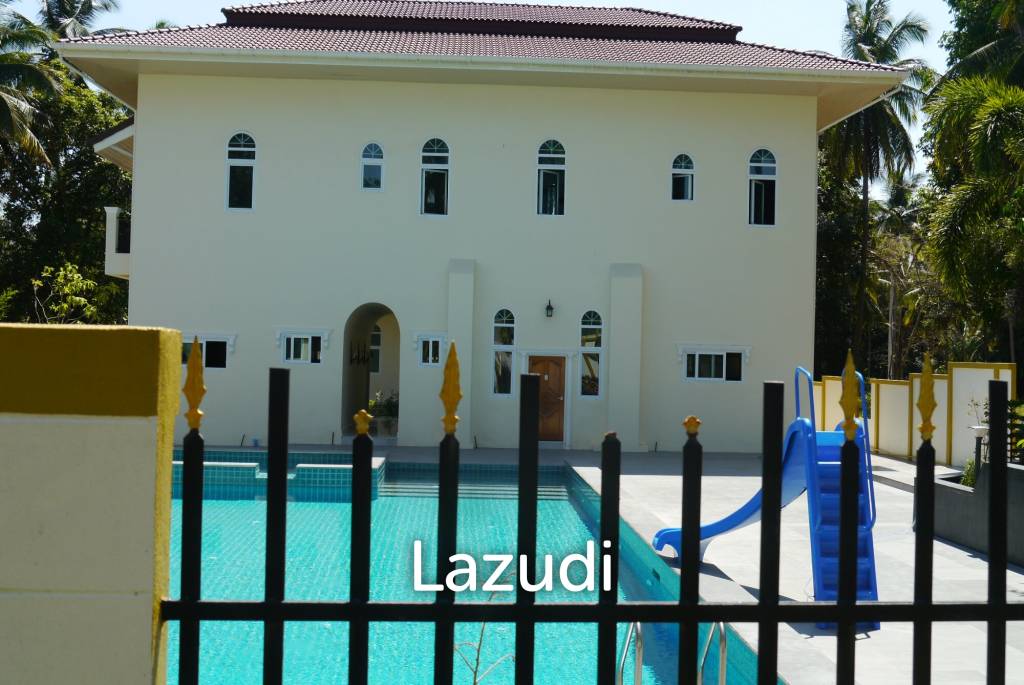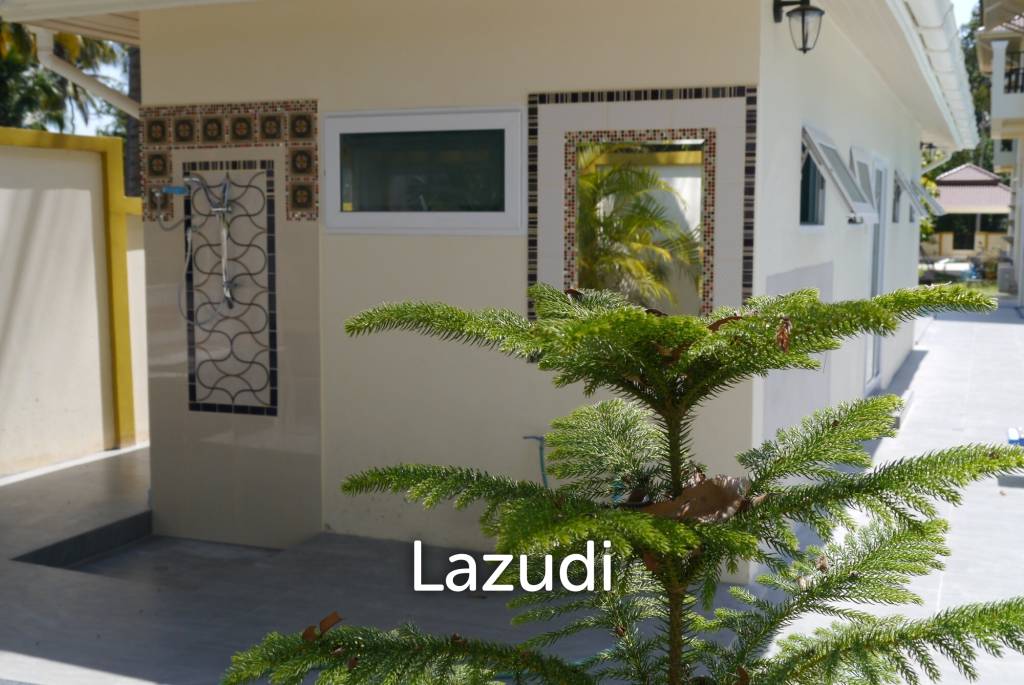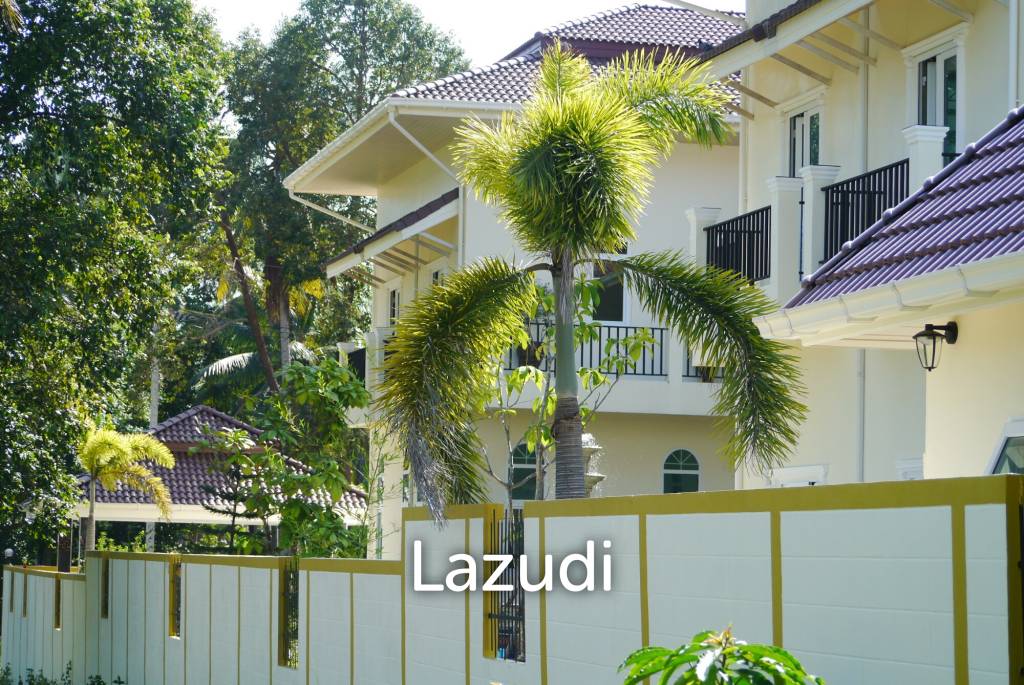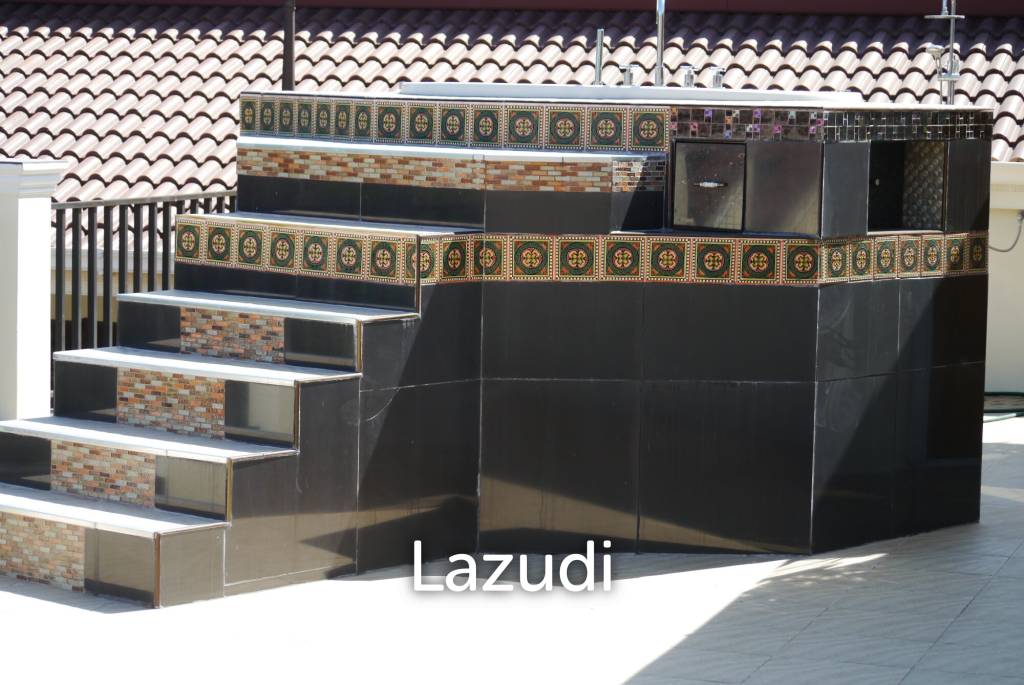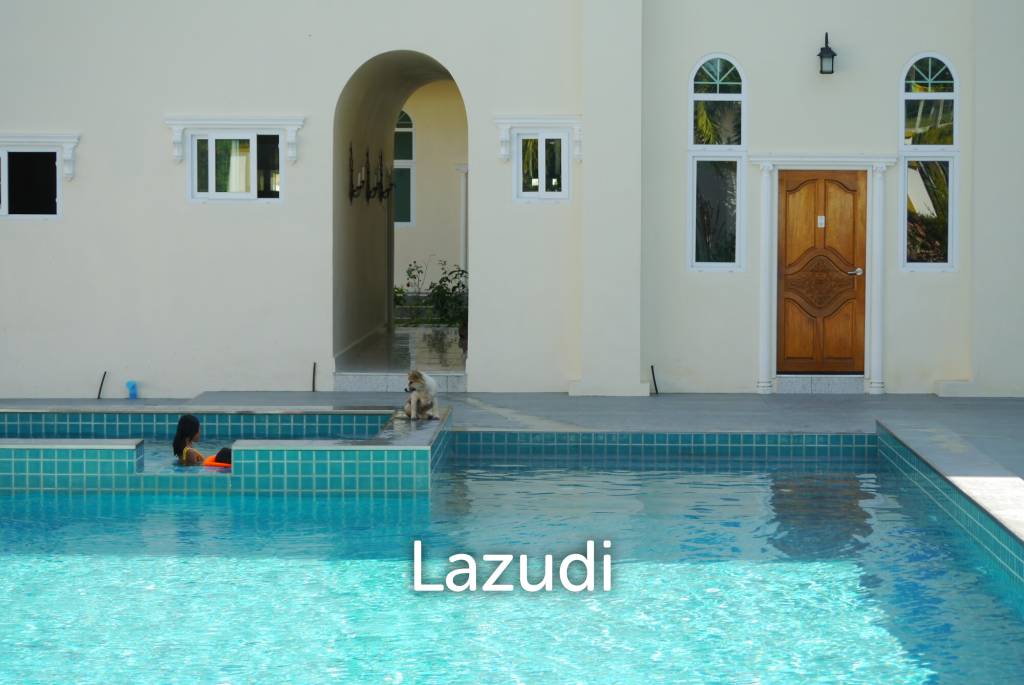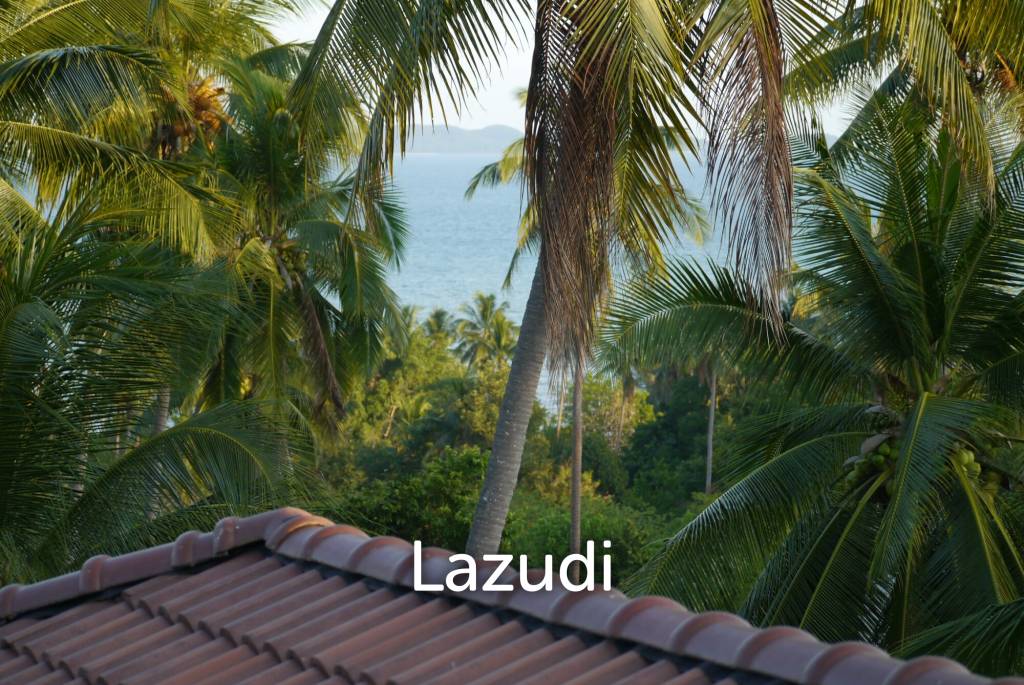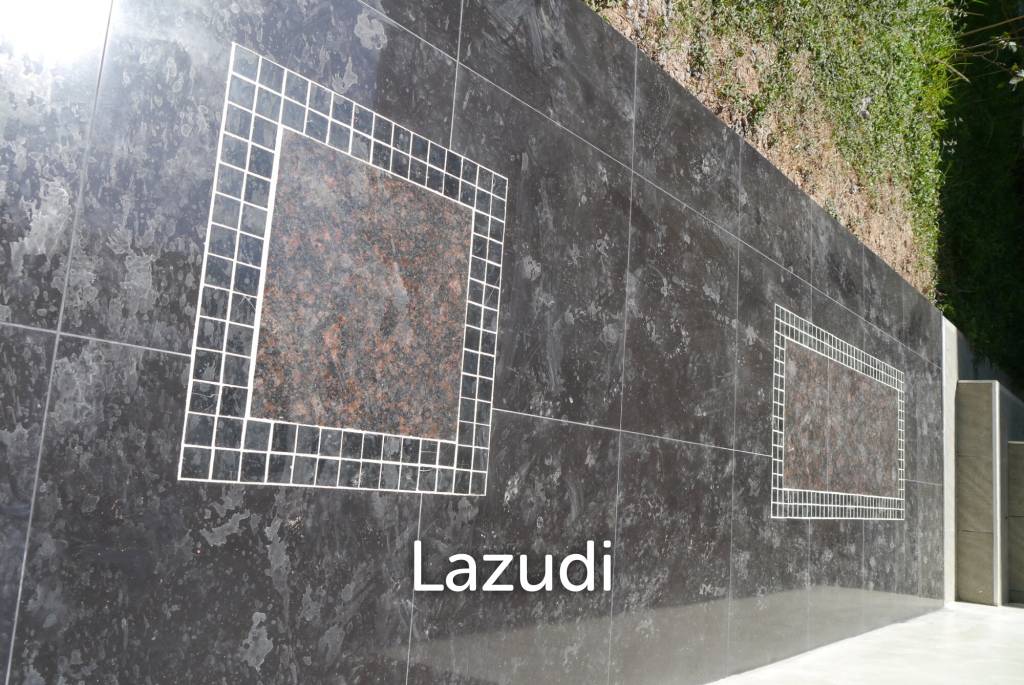 ...
About This Listing
Seaview is on top of a hill with a five-minute walk down a lane to the beach. The mansion in Suan Luang has 982 sq m (10,570 sq ft) of floor surface, beautifully tiled throughout. The house sits on 40 pilings embedded into rock with reinforced concrete columns and beams throughout the structure. There are 3 floors with 39 steps leading to a 128 sq m roof terrace with a granite-topped bar and large jacuzzi complete with jets, bubblers and a waterfall. Amazing sea views look directly on to Koh Talu from all floors.
The entrance hall is a vast 160 sq m space with exceptionally high ceilings that can be used as a restaurant, dining room or ballroom. Floor to beams: 4.2m. The first-floor hallway is 116 sq m and can be used as a living room or meeting area. In the west and east wings are 9 large bedrooms and a library. There is also a modern fully-equipped kitchen with granite worktops. Additionally, there are 2 storage rooms upstairs and downstairs.
At the back of the house is a commercial-sized 9 m x 16 m saltwater pool with 16 large LED underwater lights, a slide and diving board. This area is surrounded by 120 sq m of porcelain-tiled patio and is sided by a 36 sq m pool house that incorporates the pump room and a laundry room with washing machines and a drier.
There are tropical ceiling fans throughout the house. All bedrooms and the library have Daikin air conditioning. 9 bathrooms / 12 showers / 13 toilets / a bathtub / Grohe rain showers and mixer taps. 83 UPVC windows, many of them arched. UPVC twin balcony doors. UPVC ground and first floor entrance doors. 32 carved hardwood interior doors. All bedrooms double-glazed. Large first-floor u-shaped balcony and two balconies on both wings. First-floor walls double with cavity between for added strength and insulation.
Granada Italian-styled roof tiles with 2-tier system for air ventilation. Extensive guttering for drainage during monsoon. Tiles insulated beneath and double-thick insulation above all first-floor ceilings. Large attic space with access on both sides of house. A five-tier fountain at the front. Landscaped with trees and palms, coconuts, mangoes, bamboos, roses, shrubs and a rock garden. Good parking space and a garage. Garden wall around whole perimeter.
3-phase electrical supply to power fully-operational hotel with 86 separate circuits. Wifi has excellent spread. Land is a Chanote: 1.2 Rai (1,920 sq m). The house took 5 years to build, using the finest materials, and was completed in 2020. Seaview can be enjoyed either as a private residential property or as a business enterprise with the mansion easily converted into a hotel.
Thank you for your enquiry.
An agent will contact you shortly.