New Townhome project - Asiatic pattaya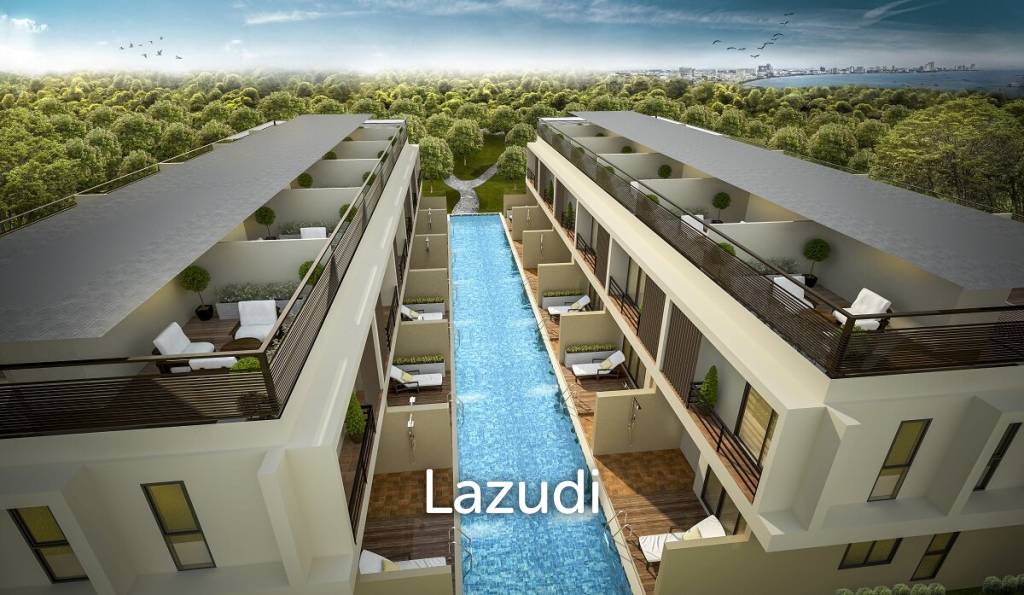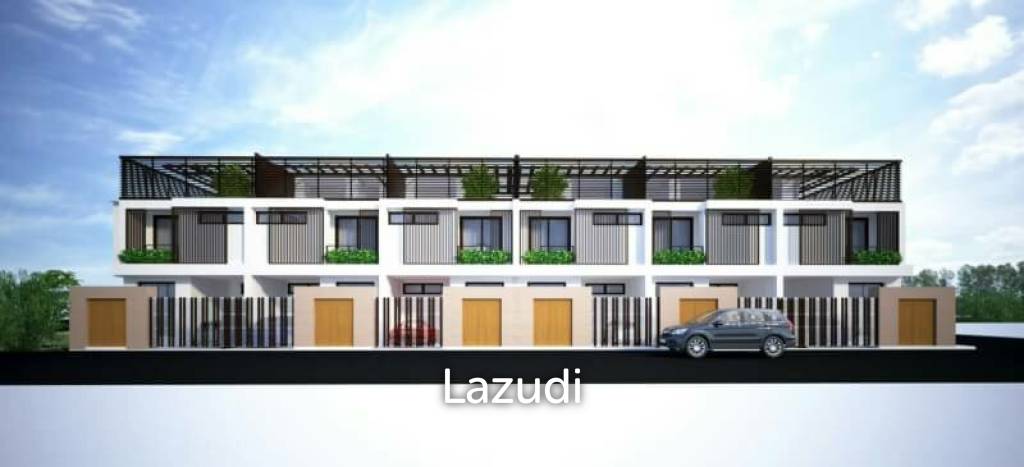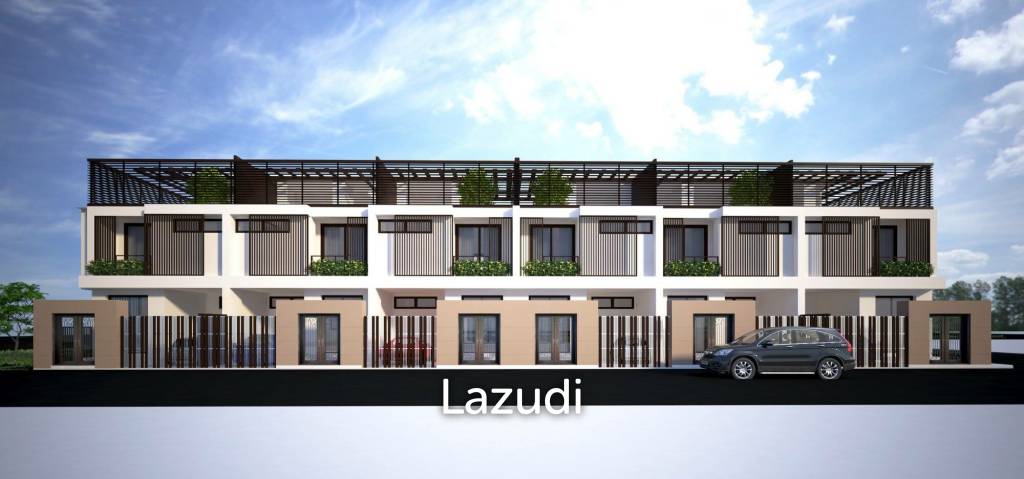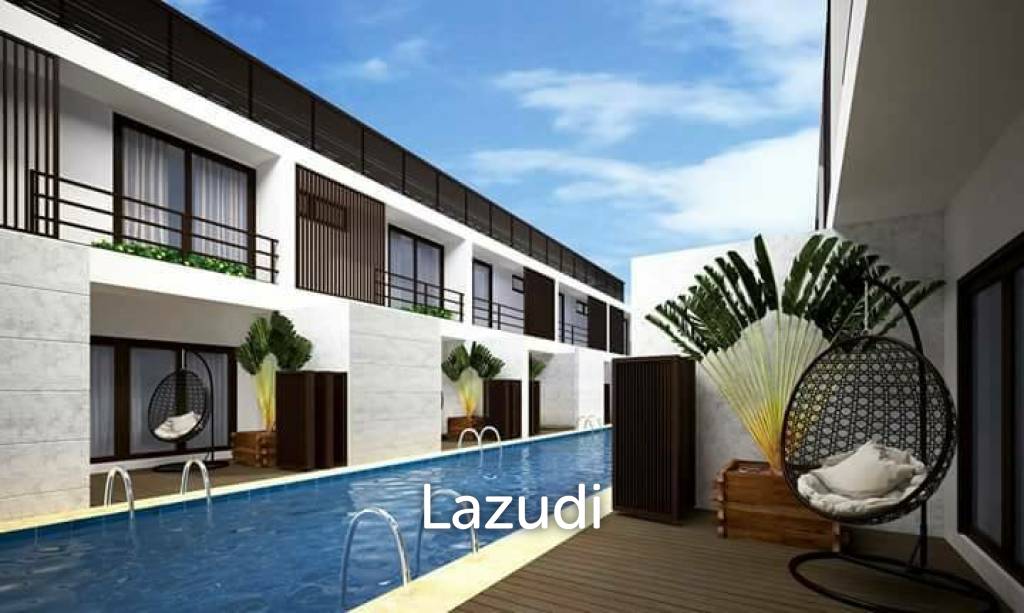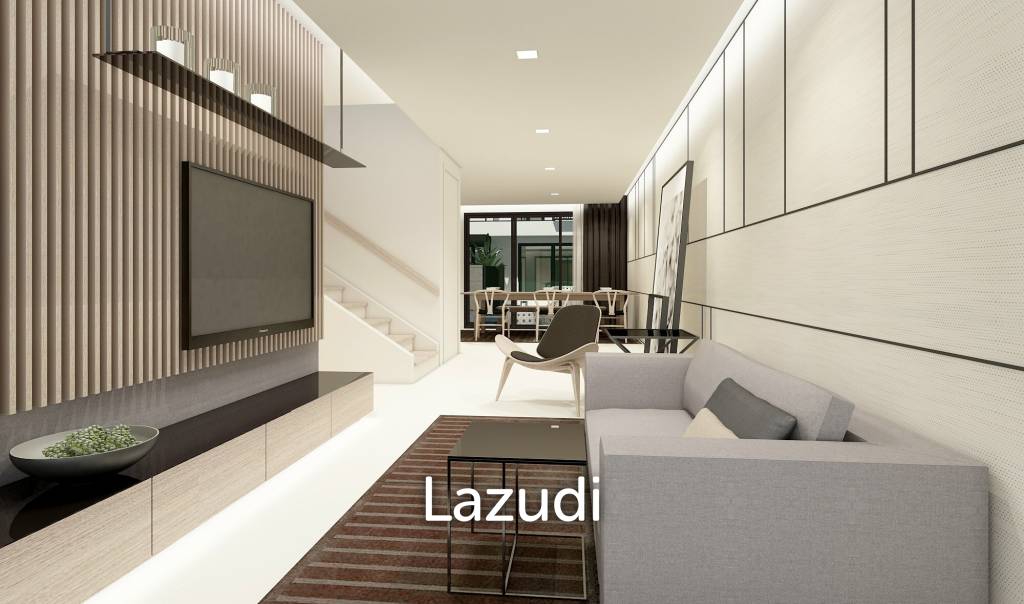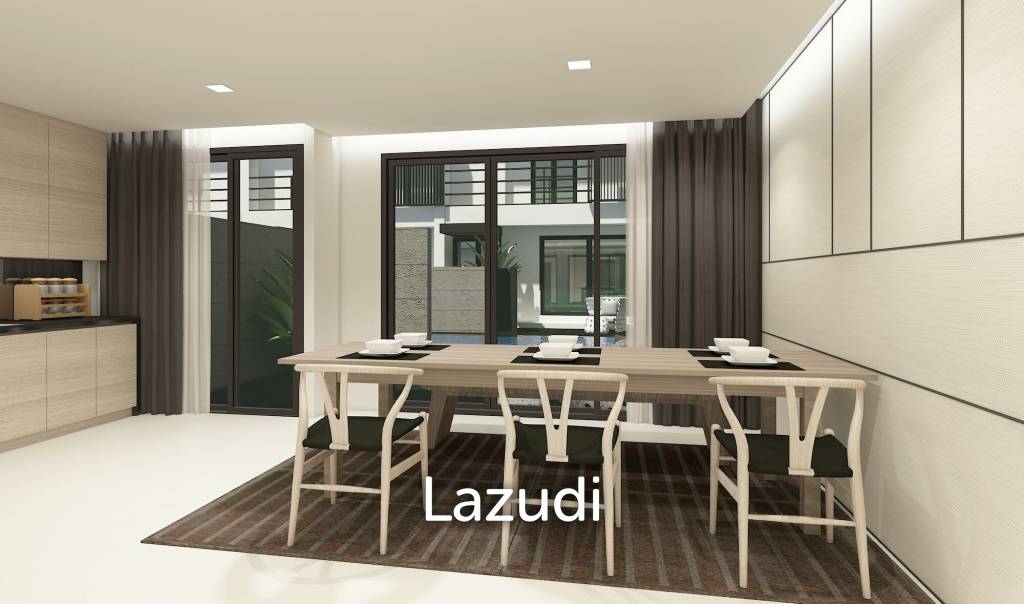 ...
About This Listing
Plot size: Start from 24sqw
Living area: 120sqm + 60sqm rooftop
Bedrooms: 2 or 3
Bathrooms: 3
Parking spaces: 1
Splendid two and half-storey townhomes set within an exclusive development offering elegant, flexible spaces suffused with natural light and designed with exquisite attention to detail.
The townhome ground floor is composed of a spacious living room, a toilet, an open kitchen leading to the family dining area and a rear terrace that has a private access to the townhomes key features a 36m long swimming pool. For your privacy the terrace can be close off from the pool with a folding gate. The second floor is taken up with the sleeping quarter. You can either choose two large master bedrooms with balcony and en suite bathrooms or one large master bedroom with an en suite bathroom, two bedrooms and a bathroom. From this floor you can get to the rooftop terrace that boasts nearly 60sqm of open space to use for leisure as a lounging and dining area. The townhome also benefits from an integrated garage with parking in front.
All our townhomes can be customized to fit your taste perfectly. You can choose the color of the inside walls, ceilings and floors from a large number of possibilities.
The townhouse will begin construction in October.
Thank you for your enquiry.
An agent will contact you shortly.